Bike Party's Own Century

We've been at this a long time! We're riding after dark for the 100th time since October 2007. Come celebrate with us January 15th at 7:30PM at San Jose at Bike Party's 100th Ride!
Download the full commemorative ride image (20MB)
Our theme this month is YOUR favorite theme! That's right, pick YOUR favorite past SJBP theme and wear it with pride!
Guerillaz in Da Mixx and your DJs David Bu Hau & Mr. Brandon will be bringing you the regroup beats at the mobile dance floor. We'll be running our #LightMeUp free safety light distribution if you don't have a front and rear light for your bike. Come see the Bike Party Birds at the start to get yours.
We have a nice short route for this winter month ride to keep everyone comfortable. Be visible, bring some water and wear layers to keep the cool night air out. Just in case, bring something waterproof in the event we get some Winter rain! We also encourage cyclists to ride to the start rather than drive; reducing auto traffic and parking demand.
And, prepare for a SPECIAL ENGAGEMENT!
Everyone is welcome to attend this event, but please, read and follow our "How We Ride" guidelines to keep everyone safe and to keep San Jose Bike Party rolling!
100! 100! 100! 100! 100!

The Route
Start/Finish: Parking Lot at 1st St. and W. Hedding St. – Route Link
Turn-by-Turn Maps
Desktop
Mobile

GiDM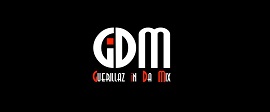 GiDM on Facebook
Earlier business…
Mark your calendars for one of the six SJBP test rides this month, because we love to see everyone out supporting SJBP!
Our test rides help us improve our routes so you and your friends have a better Bike Party, so come join the die-hard riders and casual cruisers who help keep us rolling for a fun daytime or evening social ride.
Test Rides

Slow Pace Test Ride (Facebook Event)
Sun, December 27 @ 1:45PM
N. 1 St. and W. Hedding St., San Jose, CA 95110
Average Pace Test Ride (Facebook Event)
Fri, January 1 @ 1:45PM
N. 1 St. and W. Hedding St., San Jose, CA 95110
Average Pace Test Ride (Facebook Event)
Sun, January 3 @ 2:45PM
N. 1 St. and W. Hedding St., San Jose, CA 95110
Average Pace Ride (Facebook Event)
Mon, January 4 @ 6:45PM
N. 1 St. and W. Hedding St., San Jose, CA 95110
Brisk Pace Test Ride (Facebook Event)
Sat, January 10 @ 6:45PM
N. 1 St. and W. Hedding St., San Jose, CA 95110
Average Pace Ride (Facebook Event)
Sun, January 10 @ 11:45AM
N. 1 St. and W. Hedding St., San Jose, CA 95110