The SJBP #LightMeUp  FREE LIGHT program seeks to put lights on the bikes of riders in San Jose and surrounding areas who do not currently have lights. We believe that putting lights on these bikes is the best way we can prevent collisions with cars.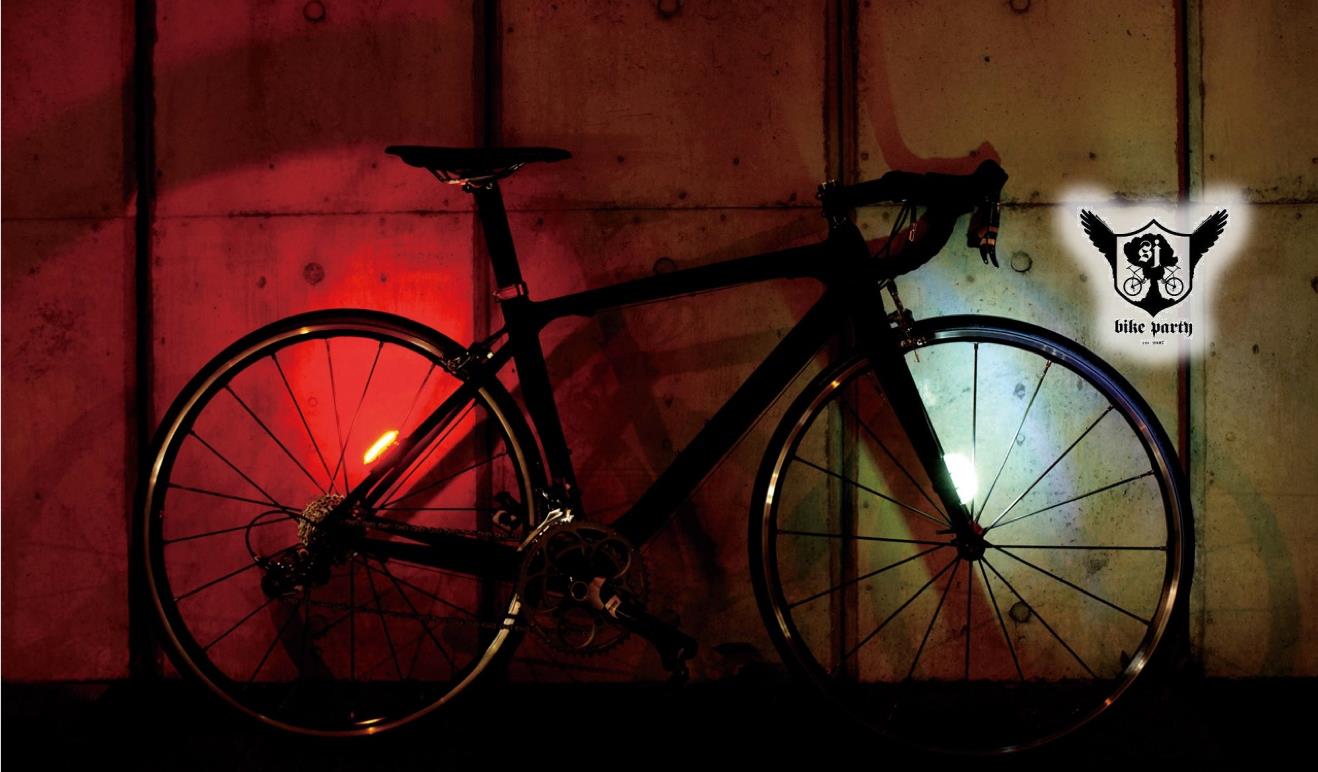 San Jose Bike Party gets between 500-4000 riders each month, many of them youth without proper bike lights. We believe that our event attracts many of the at risk riders, which will allow us to easily reach the target audience for this program. San Jose Bike Party volunteers will distribute and install these lights.
We are seeking donations to fund this program. Â If you are interested to donate, please follow the PayPal link below and put #lightmeup in the "add special instructions to seller" section.
PayPal Special Instructions Dialog Box: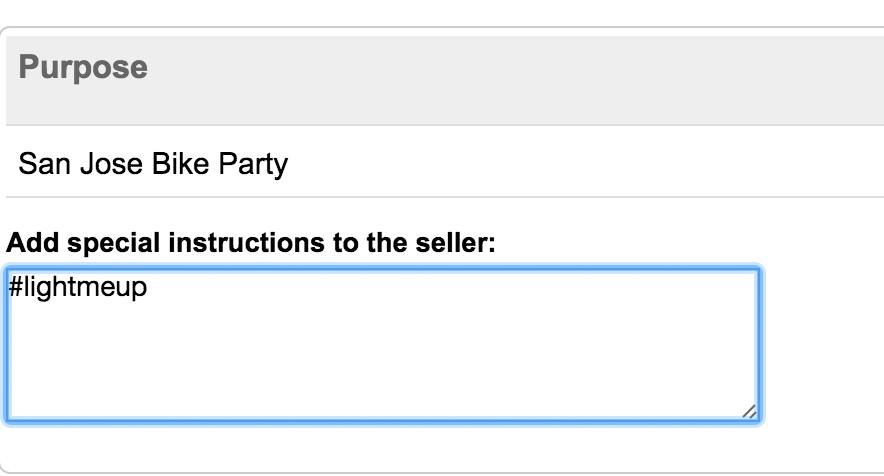 Please Note: We are in the process of applying for tax-exempt status. Currently, your donations to San Jose Bike Party are not tax-deductible.