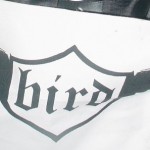 It's the most wonderful time of the year. Yep that's right. It's time to choose themes for upcoming rides. We'll also talk about BIRDS and Ravens, and an upcoming BIRD party. Here are the details: Who: You What: San Jose Bike Party Volunteer Meet up When: Monday, December 16, 2013 Time: 7 PM […]
What makes San Jose Bike Party roll smoothly? You do! Come to our monthly volunteer mixer on Wednesday, December 8, 2010, and find out how you can help. This is the place to meet and chat with other amazing Bike Party volunteers, to share ideas, and to get ready for the next ride. All are […]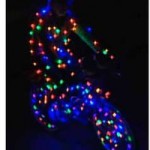 In the spirit of "Hot August Nights" in Reno where everyone tricks out their rides and shows em off…. SJ Bike Party Presents HOT AUGUST LIGHTS! Get Lit?!? Hell yea! But your bike, not you! Special Announcement! 5 food vendors this month, a Theme Contest & SJ's own world renowned musical group San Jose Taiko […]
Find out about this Special Ride. Are you a female biker? Do you love riding with San Jose Bike Party, or are you a newcomer to Bike Party? Want to meet other women cyclists and have a great time? Then come out and join us this summer for a Ladies Ride! Women and girls of […]
Help Support the Ladies Ride coming this July. This is a special event outside our normal monthly ride.  
Pre-ride festivities start at 6pm this Friday, June 18th!      See schedule below.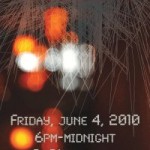 Special Ride Added – Friday Night, June 4th subZERO 6pm-midnight. for SJBP ride – Start: 7pm, Wheels on Street: 7:20-7:30pm   Sign up now! What is subZERO? "SubZERO is a diy, artistically bent, hi/lo-techno mashup where street meets geek." Shorter ride than our "normal" bike party rides at about 16 miles, split into two 8 mile sections. Wheels […]
Free Concert:6-8 PM SJBP rolls @ 8 PM Details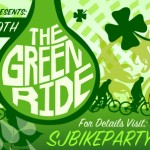 SJBP will be raising money for the Joshua West Memorial Fund.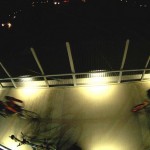 The promise of rain couldn't keep Bike Party from happening last night. Approximately 1,200 riders were counted right after the Winchester Movie Domes.  What could have been a down pour in spots, turned out to be a fantastic ride!  Honestly, the weather couldn't have turned out nicer.  Many thanks for all the volunteers who posted […]