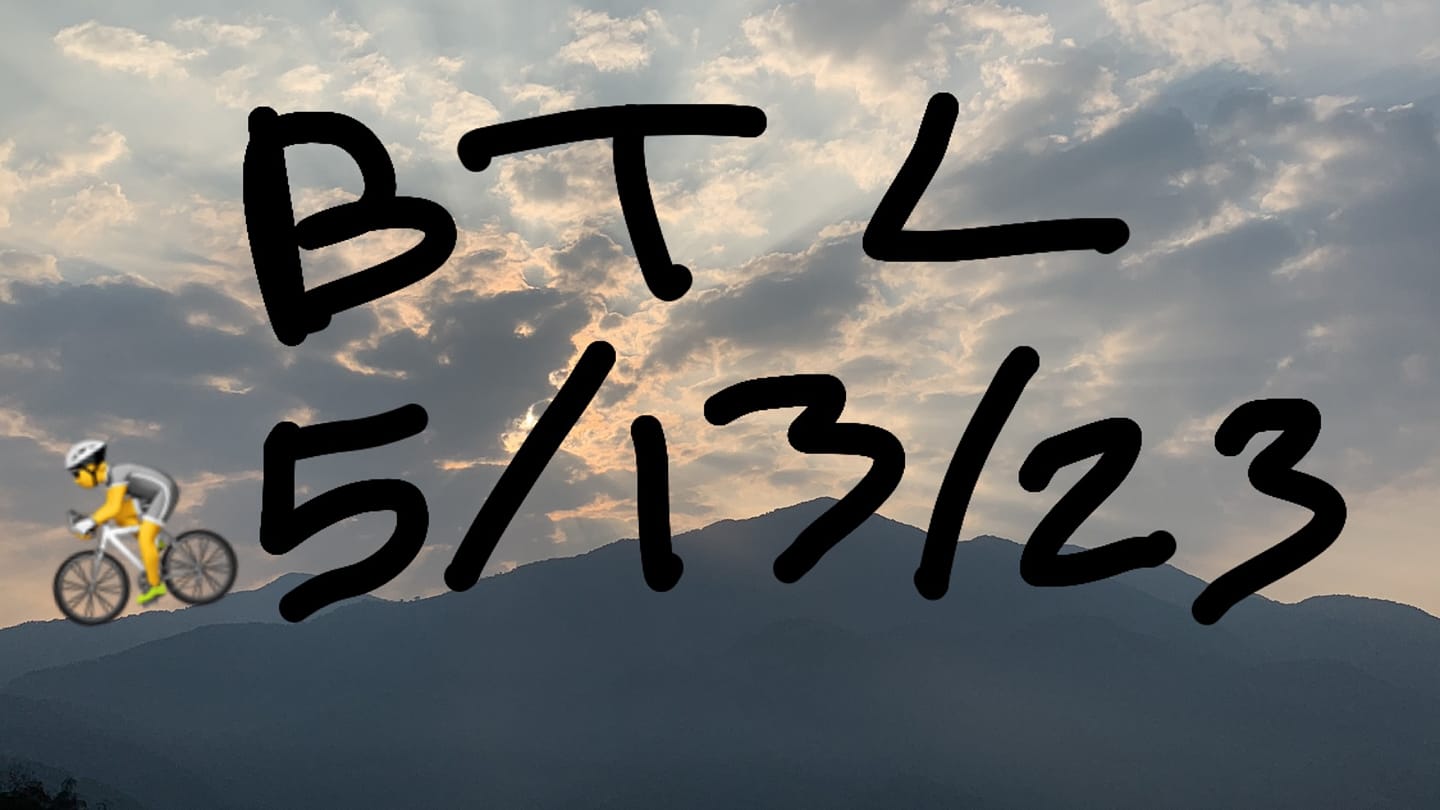 When: May 13 2023 7:30AM – 10:30AM
Who: San Jose Bike Party
Route: https://ridewithgps.com/routes/42835970
🚲 🚲 🚲
San Jose Bike Party presents Bike The Limits 2023! We're back!
Bike The Limits 2023 is our annual Century Ride (100 miles) looping through the South Bay/Peninsula starting/ending at San Jose City Hall.
#TestYourMettle
Save The Date – gathering will begin around 7:30am. Donuts. Pre-Game, Group Photos.
–> Wheels hit the street at 8:00 am.
Route: https://ridewithgps.com/routes/42835970
Be prepared to be fully self-sufficient on your journey. We also recommend bringing a riding buddy – or making one at the start.
Bring plenty of water, electrolytes, sunscreen, snacks, cash, bike lock, fully charged cell-phone, back-up battery, tubes/patch kit, tire pump/cartridges.
Sorry, no SAG support, and unfortunately we will not be providing a refueling stop this year.
#TellAFriend #ShareTheEvent
#SUBSCRIBE to our facebook events page; or sync your google calendar via our website to stay up to date on test rides and other events. This event will be updated within about a week before the event. Watch for test ride announcements. www.sjbikeparty.org
https://www.facebook.com/events/594892429226160/
Turn By Turn
| | |
| --- | --- |
| Turn left onto East Saint John Street | 0.1 |
| Turn right onto N San Pedro St | 0.6 |
| Turn left onto W St James St | 0.7 |
| Turn right onto Autumn Pkwy | 1.0 |
| Turn left onto Coleman Ave | 1.4 |
| Turn right onto Brokaw Rd | 3.5 |
| Turn right onto Lafayette St | 4.9 |
| Turn left onto Walsh Ave | 5.1 |
| Turn left onto E Hendy Ave | 9.1 |
| merge on to N Fair Oaks ave. | 9.2 |
| right on to East Hendy Ave | 9.2 |
| Turn left onto S Sunnyvale Ave | 9.7 |
| Turn right onto W Evelyn Ave | 9.8 |
| Turn left onto Hope Street | 12.7 |
| Turn right onto Church St | 13.2 |
| Turn left onto Hope St | 13.2 |
| Turn right onto Yosemite Ave | 13.3 |
| Turn left onto Castro St | 13.4 |
| Turn left onto Miramonte Avenue | 13.8 |
| Turn right onto A Street | 15.8 |
| Turn left | 15.8 |
| Turn left onto Homestead Rd | 17.3 |
| Turn right onto Kiely Boulevard | 22.4 |
| Turn right onto Saratoga Ave. | 23.8 |
| Turn sharp left onto Doyle Road | 25.1 |
| Turn left onto West Campbell Avenue | 26.4 |
| Turn right onto Gilman Avenue | 28.4 |
| Turn left into parking lot | 28.5 |
| right turn onto East Campbell Ave. | 28.6 |
| Turn right onto Union Avenue | 28.8 |
| Turn left onto Camden Ave | 30.6 |
| Turn right onto Harry Rd | 39.1 |
| Turn left onto McKean Rd | 39.5 |
| Turn left onto Bailey Ave | 43.7 |
| Turn left onto Santa Teresa Blvd | 46.0 |
| Right turn in to parking lot | 48.5 |
| Turn right onto Santa Teresa Boulevard | 48.6 |
| Turn left onto Coleman Rd | 53.9 |
| Turn right onto Meridian Ave | 55.5 |
| Turn right onto Branham Ln | 56.9 |
| Turn left onto Cherry Ave | 57.7 |
| Slight right onto Dry Creek Rd | 60.0 |
| Turn left onto Cottle Ave | 60.3 |
| Turn right onto Pine Ave | 60.5 |
| Turn left onto Lincoln Ave | 60.8 |
| Turn left onto Park Ave | 63.0 |
| Turn left onto Market St | 65.3 |
| Turn right onto Lafayette St (becomes Gold St) | 65.5 |
| Turn right onto Gold Street | 71.5 |
| Right on to Hope street | 71.8 |
| Turn left onto Elizabeth Street | 72.1 |
| Turn left onto Catherine Street | 72.4 |
| Turn right onto Spreckles Ave | 73.0 |
| Turn left onto Grand Blvd | 73.2 |
| Slight right onto Los Esteros Rd (becomes Zanker Rd) | 73.3 |
| Turn left onto E Tasman Dr | 76.2 |
| Turn left onto McCarthy Blvd | 77.1 |
| Turn right onto Dixon Landing Rd | 80.4 |
| Turn left onto Milmont Dr | 81.0 |
| Turn right onto Kato Rd (becomes Scott Cr Rd) | 81.5 |
| Turn right onto Green Valley Rd (becomes N Park Victoria Dr) | 82.6 |
| Turn left onto Jacklin Rd (becomes Evans Rd then Piedmont Rd then N White Rd) | 84.3 |
| Turn right onto Tully Rd | 93.8 |
| Turn right onto Lucretia Ave | 96.6 |
| Turn left onto Story Rd | 98.1 |
| Turn right onto Coyote Creek Trail | 98.4 |
| Turn left to stay on Coyote Creek Trail | 99.3 |
| Slight right to stay on Coyote Creek Trail | 99.3 |
| Slight left to stay on Coyote Creek Trail | 99.4 |
| Slight left to stay on Coyote Creek Trail | 99.5 |
| Turn left | 99.6 |
| Turn left onto E William St | 99.7 |
| Turn right onto S 11th St | 100.0 |
| Turn right onto E San Fernando St | 100.5 |
| Turn right onto S 5th St | 100.9 |