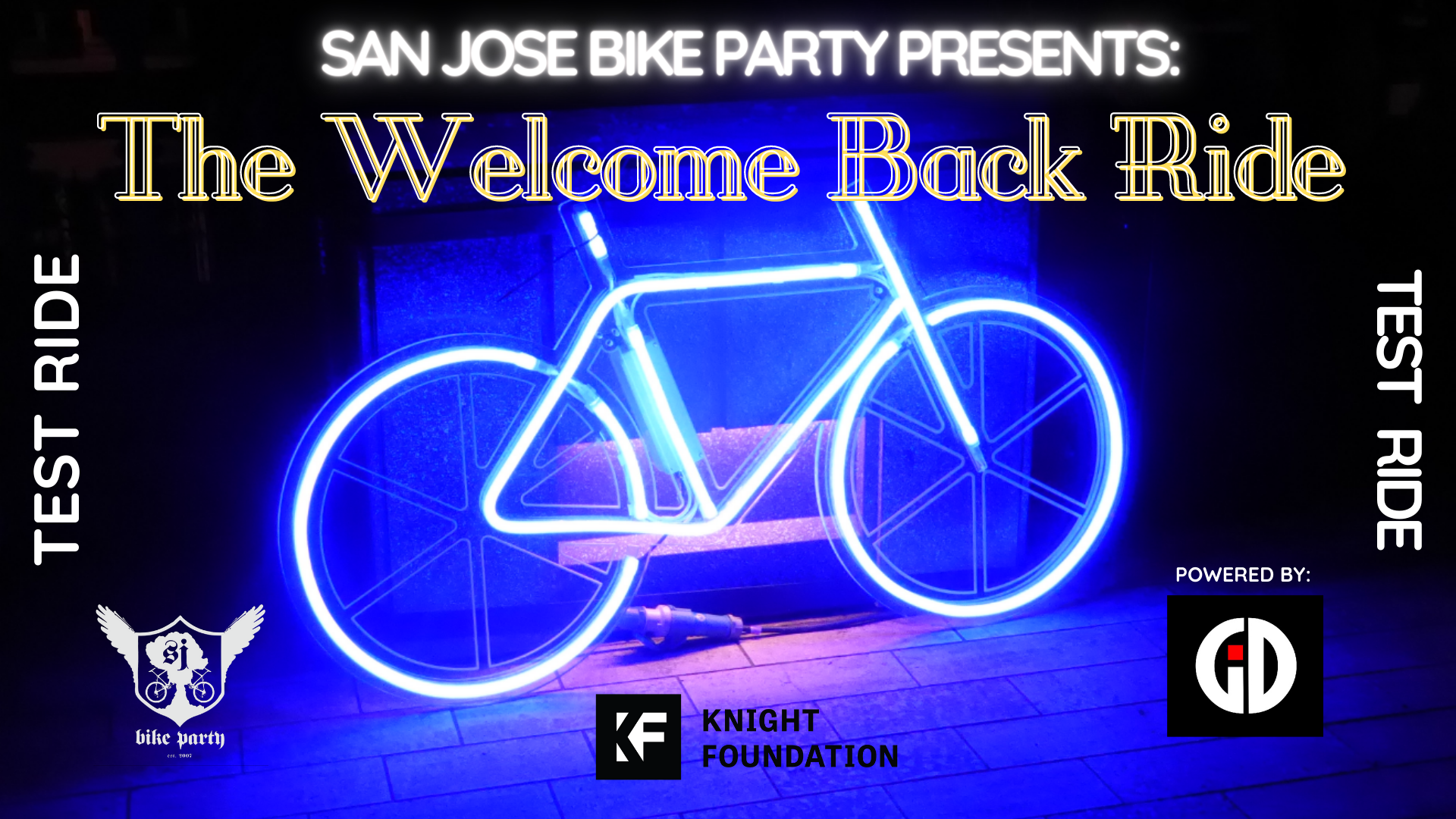 When: May 16 2021 1:00PM – 4:00PM (Test Ride)
Who: San Jose Bike Party
Welcome back! Come help test the route out for our return in May. This test ride will be about 12-15 miles long with two regroup spots.
Pace is moderate. The regroups will be relatively short, but likely longer than the evening test ride. We'll roll out at 1:00pm.
Start location is the Woz Way parking lot across the street from the Children's Discovery Museum under the 87/280 interchange.  We will be using the following route for this test ride:  https://ridewithgps.com/routes/35994591
https://www.facebook.com/events/902929867213231/
Everyone is welcome to attend this event, but please, read and follow our "How We Ride" guidelines to keep everyone safe and to keep San Jose Bike Party rolling! We share the road with other vehicles and we frequently ride in the dark.
Having a great time and want to help? We're always looking for volunteers to help guide riders at corners or to handle other tasks. Talk to any of the "BIRDs" (look for the "bird" logo!) for details. Or you head over to our Donation Page.
Some helpful hints:
Follow the Law
Be Predictable
Be Conspicuous
Think Ahead
Ride Ready