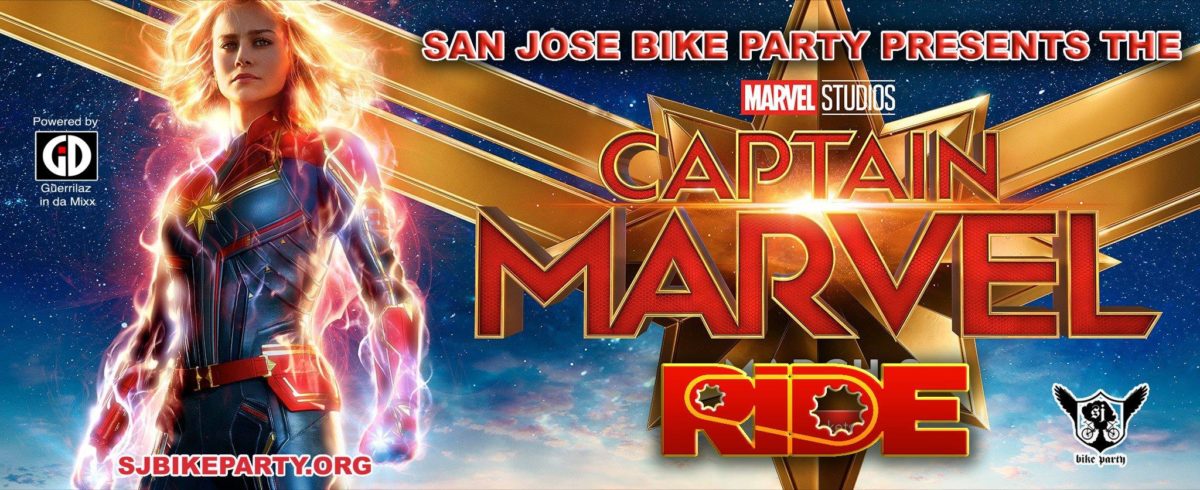 San Jose Bike Party presents The Captain Marvel Ride!
Join us at San Jose City Hall, 200 E. Santa Clara St, San Jose
As always on the third Friday of every month, gathering starts around 7:30. Wheels hit the street at 8pm.
Please remember to "Pack your Trash" so that we can keep Bike Party Rolling. Leaving trash is inconsiderate and makes us unwelcome at regroup locations.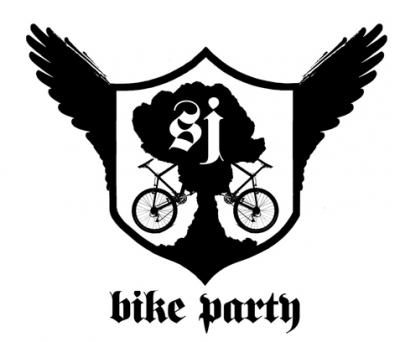 We will be running our #LightMeUp free safety light distribution at the start. If you don't have a front and rear light for your bike, come see the Bike Party Birds at the start, 7:30PM, to get yours.
Guerillaz in the Da Mixx will setting up Mobile Dance Floor with beats by DJ Zen.
Want to help make cycling safer in San José? The City of San José has kicked off an effort to update the city's bike plan, to create a San José where people of all ages and abilities can bike for transportation, recreation, or just plain fun. Representatives from the City of San Jose will be at the first regroup to present information and to collect feedback. You can also learn more about this project at https://www.bikesanjose.com/#participate.
Be visible and bring some water. We're expecting mild weather in the mid-50 degrees! We encourage cyclists to ride to the start rather than drive; reducing auto traffic and parking demand. Please look at the route and print it out.
Everyone is welcome to attend this event, but please, read and follow our "How We Ride" guidelines to keep everyone safe and to keep San Jose Bike Party rolling! We share the road with other vehicles.
Having a great time and want to help? We're always looking for volunteers to help guide riders at corners or to handle other tasks. Talk to any of the "BIRDs" (look for the "bird" logo!) for details. Or you head over to our Donation Page.
Some helpful hints:
Follow the Law
Be Predictable
Be Conspicuous
Think Ahead
Ride Ready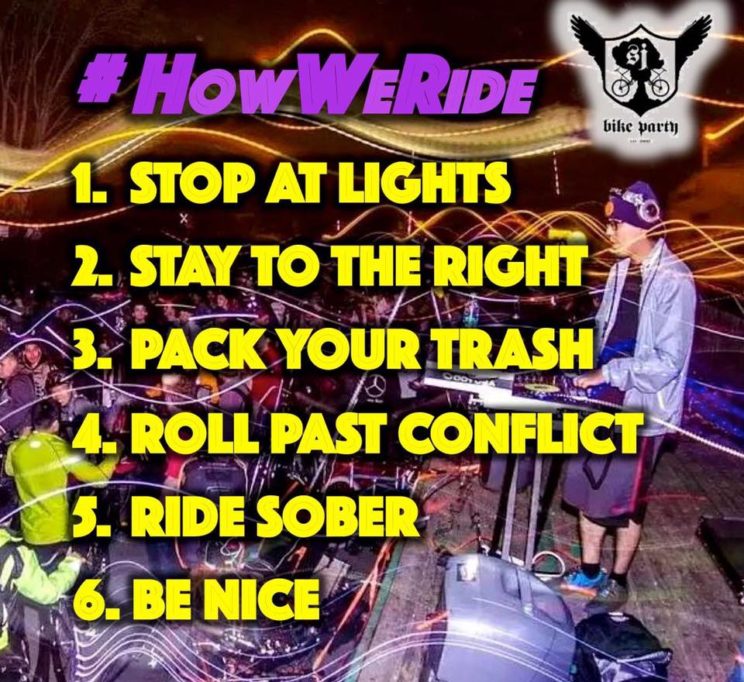 Friday Nights Main Ride Details
The Route
Start: San Jose City Hall . – Route Link
Full Turn-by-Turn
Turn By Turn Google Drive Link
Turn-by-Turn Mobile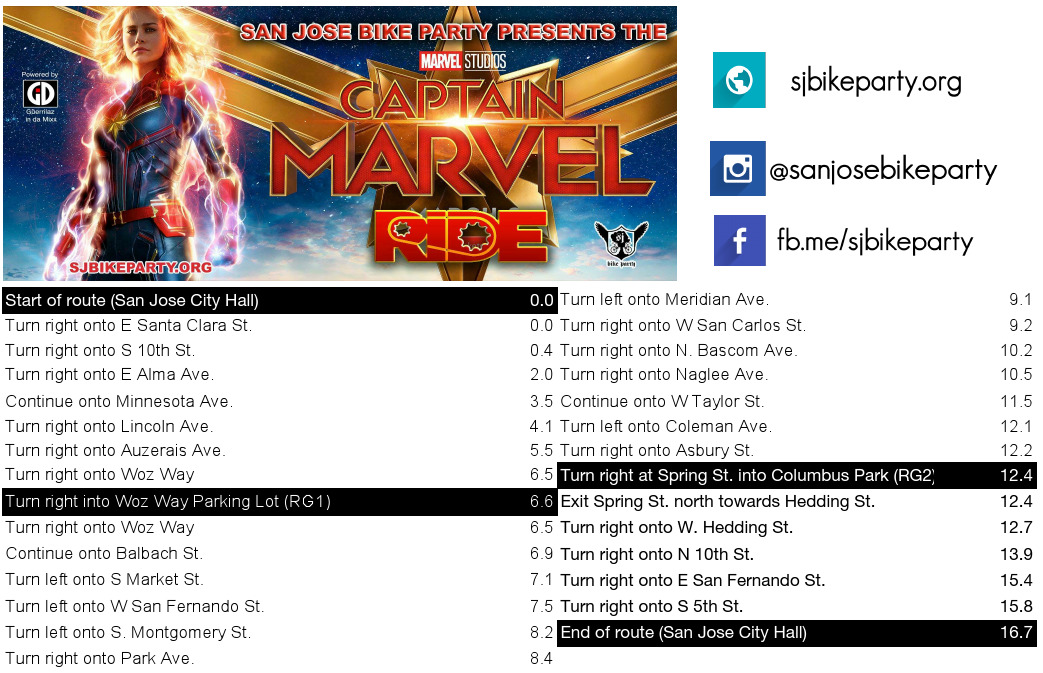 Bike Party Pre-Rides

Want to party before the party? Meet up with other people attending bike party for a group ride to the start from your own corner of San Jose!
Pre Rides:
Watson Park pre-ride
Meet 7:00pm, roll 7:15pm
Berryessa pre-ride
pre-ride start point: Peet's Coffee, 1066 E Brokaw #80, San Jose CA
(37.3817, -121.896)
time: meet 7pm, roll 7:15pm
route: https://ridewithgps.com/routes/29362517
riding time & distance: 25 minutes / 3.7 miles