Eat. Sleep. Rave. Repeat.

Let's light up the night! Glow, shine, radiate… just make sure San Jose can see you coming this November at San Jose Bike Party's Glow in the Dark ride at 7:30PM.
In support of the Glow in the Dark ride theme, San Jose Bike Party is proud to announce the #LightMeUp campaign to improve cycling safety. The SJBP #LightMeUp program seeks to put lights on the bikes of riders in San Jose and surrounding areas who do not currently have lights, free of charge. We believe that putting lights on bikes is the best way we can prevent collisions with cars.
We are forecast for a beautiful, cool evening for this ride. Guerillaz in Da Mixx and DJ Stealth Duck will be bringing you the regroup beats at the mobile dance floor. Be visible, bring some water and wear layers to keep the cool night air out. Make sure to Pack Your Trash! Our Ravens won't be out cleaning up, and we want to leave our regroup spots as clean as we found them.
We also encourage cyclists to ride to the start rather than drive; reducing auto traffic and parking demand.
Everyone is welcome to attend this event, but please, read and follow our "How We Ride" guidelines to keep everyone safe and to keep San Jose Bike Party rolling!
The Route
Start/Finish: Â 699 Race St. @Â Parkmoor Ave. – Route Link
Turn-by-Turn Maps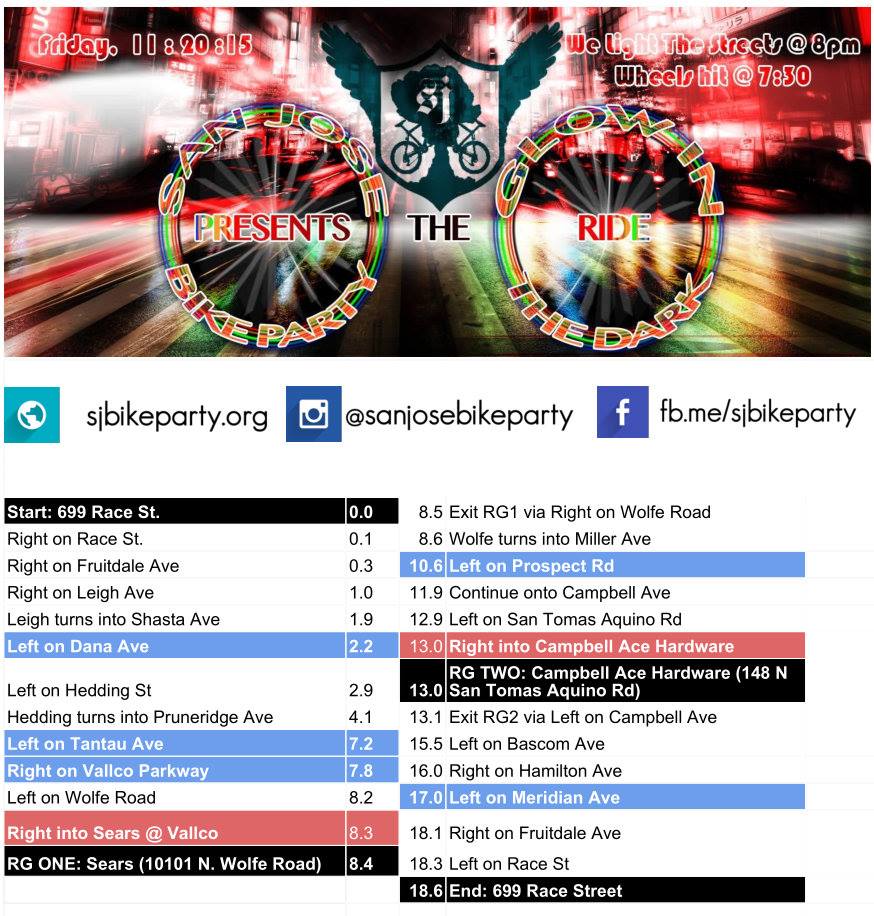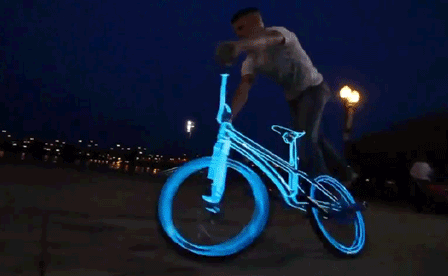 Let's RIDE
DJÂ Stealth Duck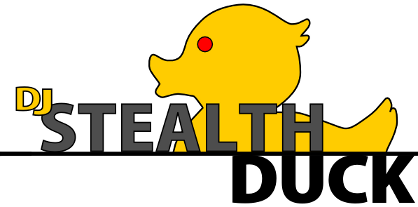 GiDM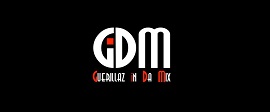 GiDM on Facebook