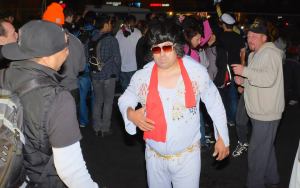 What a night. The first of our winter rides was off the charts. With a rain free cool evening we hit Campbell and West San Jose like Las Vegas players. Elvis was even seen on the dance floor.
Thanks to everyone for packing their trash. The regroups looked fantastic this morning. You're all awesome. Thanks to San Jose Bike Party Birds for not only making sure the regroup areas were spotless but for the great help at critical turns. From the dancers on the dance floor the music was big like the lights in Vegas.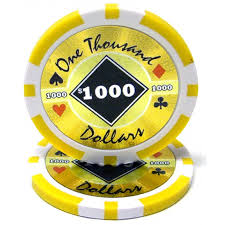 That being said. Here's some things we can work on:
Please stay as far to the right as possible. Never take the left-most lane. The San Jose Police Department was fantastic last evening. They politely told riders to stay to the right.  It should not take the SJPD to tell us how to ride. Please Ride Responsibly.
For most of the ride we did a great job at stopping at red lights. Keep up the good work.
Please remember during the winter months we tend to ride through residential areas with families that are more into sleep than parties. Please be respectful and lower the volume on your sound system when going through neighborhoods.
And lastly a big yellow  poker chip to all those that packed their trash. We were with without the iconic Raven Bikes last night and you still pulled through. As of this morning the start and regroup areas were looking fantastic.
OK, now its your turn what did you think of the ride? What could be better? And if your really passionate about making bike party better please attend our next volunteer meeting. Thanks again.