Limited Time Offer
June's T-Shirt Offer Ends this
Sunday Evening

Love the bike party community?
Well then.  Show them your part of the show.
All new designs. We've been working with Sulaiman at Spectrum Apparel to come up with the Double Logo T- Shirt and Hoodie. This is the FIRST TIME both the Official SJBP logo and Spectrum's famous slanted SJBP logo appear on the SAME GARMENT.
Place an order and have it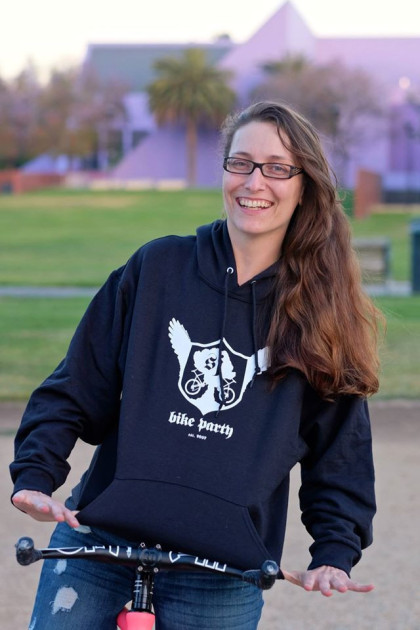 shipped to you or pick it up at June's Bike Party; Reggae on Two Wheels.
http://san-jose-bike-party.myshopify.com/
Order now. Pick up at the next Bike Party. June 19, 20015