Put a Top Ramen in the microwave!

It's the Back to College Ride! Bring your college best. Sports fanatic? Put on a jersey! Feelin' smart? Dawn that cap and gown! This month's ride is all about the East Side and will start from the SJSU Campus in Downtown.
Guerillaz in Da Mixx and DJ Smokie Smoke will be bringing you the regroup beats at the mobile dance floor. The ride circles back to SJSU in a 16 mile loop. Bring lights, some water and your inner party animal. We will have relief tents (porta pees) at the regroups near the dance floor for general use.
Just need the route? It's here.
We encourage cyclists to ride to the start rather than drive; reducing auto traffic and parking demand. As always San Jose Bike Party encourages riders to review our "How We Ride" guide. Everyone is welcome to attend this event.
Feeder Rides to the Back to College Ride
Feeder Rides
Since parking is always a premium at the start why not do a short pre-ride with a close group of friends.
North Side Pre-Ride – 6:45PM – Facebook Event
Starbucks at Barryessa
1155 N. Capitol Ave.
East Side Pre-Ride – 7:00PM – Facebook Event
Crossroads Shopping Center
Capitol Expwy and Capitol Ave.
South Side Pre-Ride – 7:00PM – Facebook Event
San Jose Bicycles
565 Tully Rd.
Santa Clara Pre-Ride – 7:00PM – Facebook Event
The Off Ramp Bicycles
2369 El Camino Real
The Route!
Here's the
full turn-by-turn sheet
.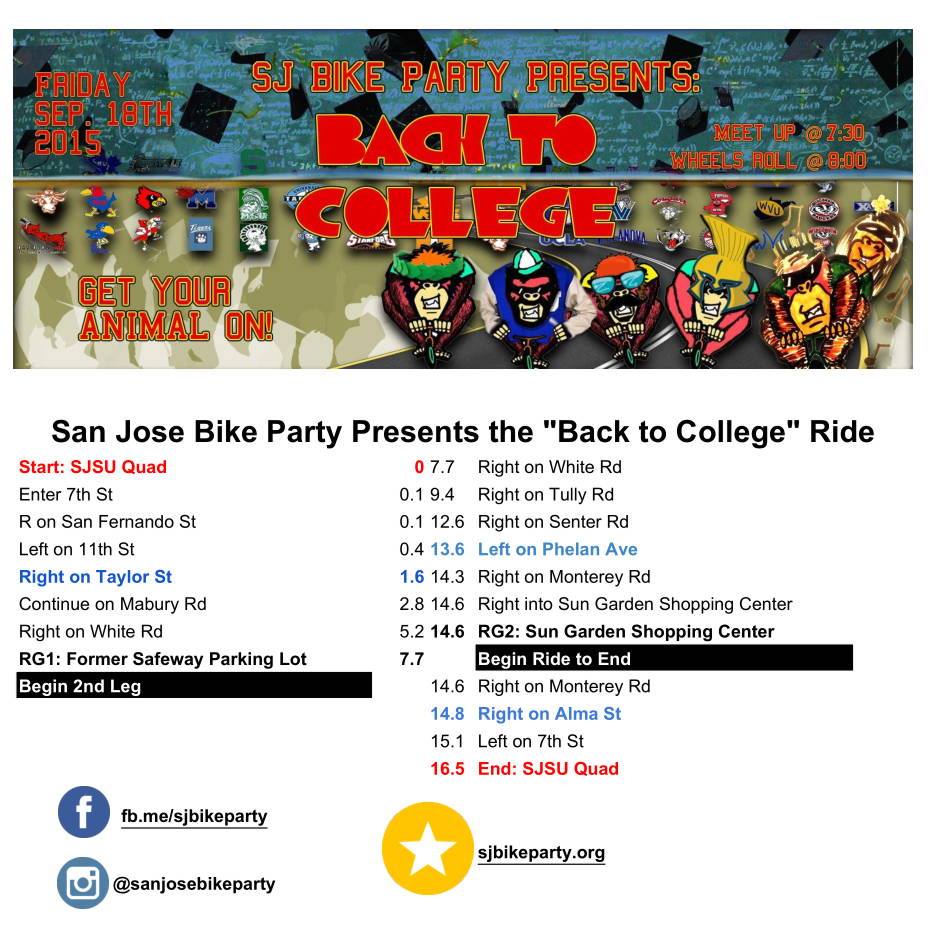 Party with DJ Smokie Smoke!
https://soundcloud.com/djsmokiesmoke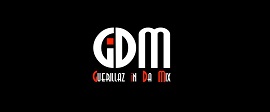 https://www.facebook.com/groups/GIDMX/
See you on the ride!
<3 SJBP