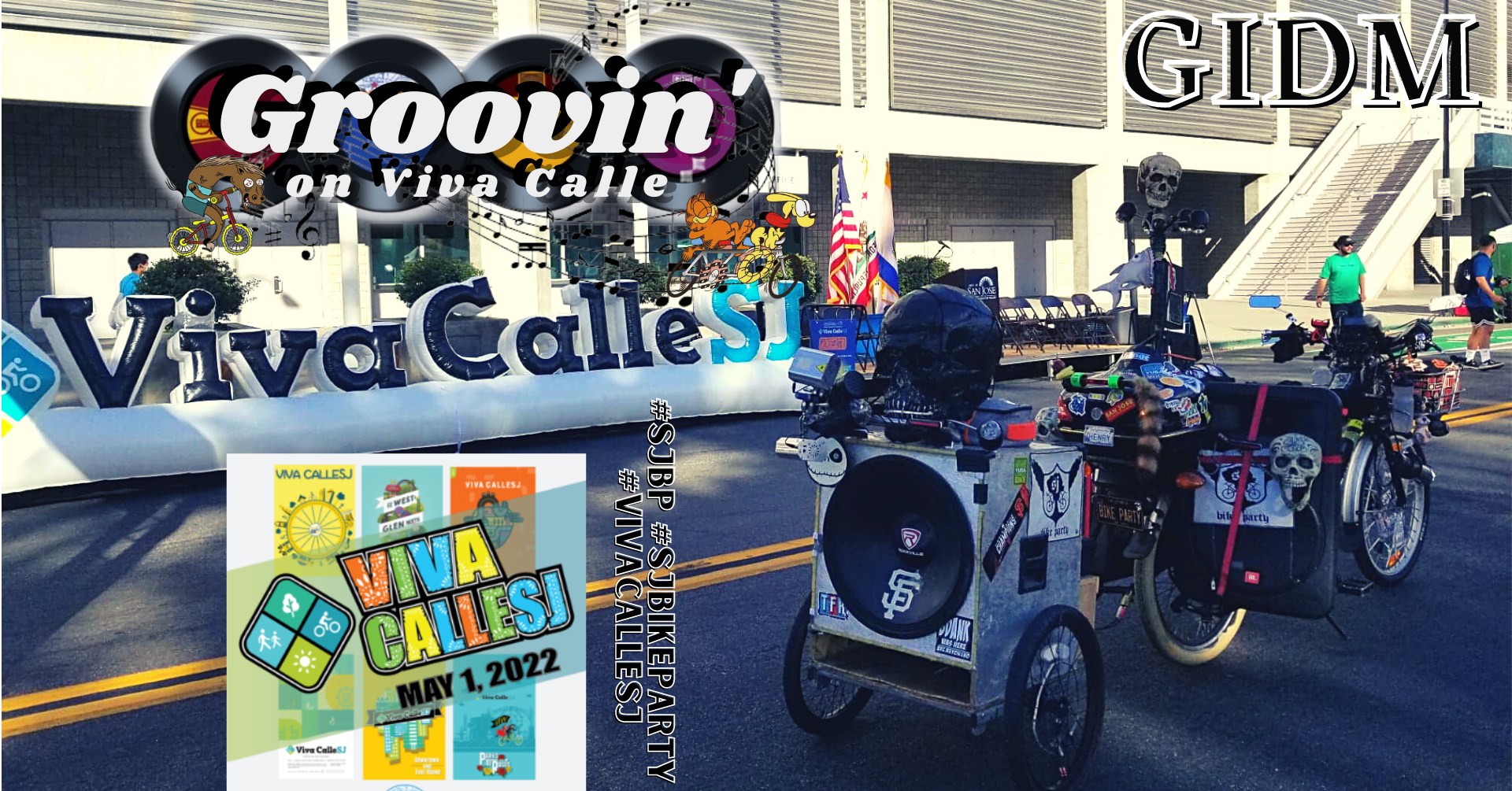 When: May 01 2022 2:00PM – 3:00PM
Who: San Jose Bike Party
Join us as we take one last roll on the open streets of VivaCalleSJ 2022. We will sweep through the route from east to west while enjoying music provided by our music bikes – Guerillaz in Da Mix.
We will start gathering around 2:00pm at the Mexican Heritage Plaza and roll at 2:30pm
https://www.facebook.com/events/354330423342480/
Everyone is welcome to attend this event, but please, read and follow our "How We Ride" guidelines to keep everyone safe and to keep San Jose Bike Party rolling! We share the road with other vehicles and we frequently ride in the dark.
Having a great time and want to help? We're always looking for volunteers to help guide riders at corners or to handle other tasks. Talk to any of the "BIRDs" (look for the "bird" logo!) for details. Or you head over to our Donation Page.
Some helpful hints:
Follow the Law
Be Predictable
Be Conspicuous
Think Ahead
Ride Ready