Archives by date
You are browsing the site archives by date.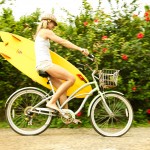 This Friday SJBP is throwing a bicycle luau through the fair streets of San Jose and the South Bay. Get ready to be lei'd and bring your best beachwear while we celebrate bikes Hawaiian style. Be safe, legal, and courteous (see How We Ride!). Or be prepared for a ticket from the 5-O.  We share the road with other traffic. […]
We've all heard stories about people discovering or rediscovering a love for bicycling after seeing or participating in San Jose Bike Party. Or tales from people who have been inspired to ride further than they ever have before. Many are learning that the bicycle is a viable mode of transportation for commuting or running errands. […]
Who won the gold medal? Put your comments below and try to answer the secret bonus question… "How has bike party changed you?"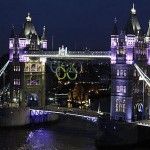 It's time to get your gold medals out and get your Olympic spirit ready! The 2012 London Olympics are right around the corner and San Jose Bike Party is here to celebrate. Let's see if we can get a gold medal in Building Community. Please remember to ride respectfully, and let's show How We Ride.  Go for the gold! […]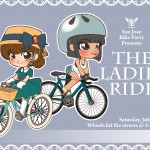 The third annual SJBP Ladies Ride is this Saturday, July 14th! Show up around 5pm for pre-ride activities, and get ready to roll at 6pm. Whether you are a Bike Party regular, or if you want to try a social ride for the first time, the Ladies Ride is the perfect opportunity for women of […]
so did she have legs and know how to use them? Post comments about what you loved about the ride below. Post Pictures to our Flicker Group.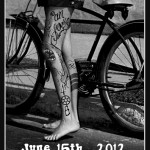 Everyone knows Legs are what power our pedal party. This Friday we will finally be acknowledging the fact and celebrating our often overlooked southern appendages.  Bring your feet and plan to pedal down some of our favorite streets. Be safe, legal, and courteous (see How We Ride!). We share the road with other traffic. Helping cars move […]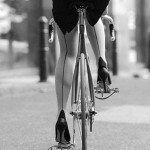 LEGS ! We've all got them, whether they are wooden, hollow, long or short. This month we celebrate the limbs that power us on bikes. THEME IDEAS: Kilts, Skirts & micro mini's, Daisy Dukes, Knee high socks, Fishnets, Tights, Swimwear …. If you've got body art on your legs… SHOW IT OFF! Or create SuPEr dOpE temporary art […]
As Bart would say "Don't have a Cow man" How did it go? comments below…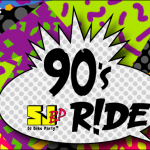 May's theme is the '90s! Like any decade, a lot happened in the '90s. Here are a few ideas for inspiration: MC Hammer released U Can't Touch This Clinton was the US President for most of the decade The dot-com craze was in full force OJ Simpson led the police on a 50-mile low-speed […]