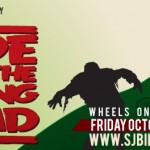 SJBP'S 3RD ANNIVERSARY RIDE THE LIVING DEAD…Coming to a Neighborhood Near You! this will be an OLD SCHOOL Bike Party (with a twist) for our 3rd anniversary ride. New (and newish) Volunteer Training at 7:00pm Volunteer Circles for BIRDs, volunteers at 7:30pm We have secured many new volunteers. Thank you! But we need at least […]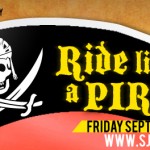 *** UPDATED 9pm, Sept. 16th — How to Get the Treasure Map?  Scroll to the bottom of this event listing – via "Continue Reading –>"!  Note: Comments Closed*** Volunteer Today – Become a BIRD! Arr, his be a great ride for costumes you scurvy dogs, even wearing a stinkin bandana can make you look a […]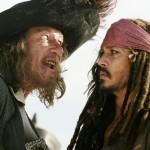 Ahoy, we"e got t' take back the ride. A pence for an old man o'de sea? Ahoy, as many o' you know Sept 19 is International Talk like a pirate day. Ye'll ne'er get me buried booty! Arrr, in respect o' that The September theme is Bike like a Pirate. Aye, me parrot concurs. Ahoy, […]
Pre-ride festivities start at 6pm this Friday, June 18th!      See schedule below.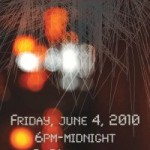 Special Ride Added – Friday Night, June 4th subZERO 6pm-midnight. for SJBP ride – Start: 7pm, Wheels on Street: 7:20-7:30pm   Sign up now! What is subZERO? "SubZERO is a diy, artistically bent, hi/lo-techno mashup where street meets geek." Shorter ride than our "normal" bike party rides at about 16 miles, split into two 8 mile sections. Wheels […]
Free Concert:6-8 PM SJBP rolls @ 8 PM Details
MARCH TEST RIDES The feedback from our first March test ride is positive.  Join us for a ride this week! Anyone who has been on a test ride knows how much fun it is.  A smaller crowd makes it easier to get to know people and it is a great way to gear up for the […]
Help make this month's "Revenge of the Nerds" ride memorable by wearing a costume to support the theme. FACTOIDS: Start: Civic Center Parking Lot                           [ 79 W Hedding St, SJ ] End: The "Corona of Palms"               […]
Kick off the year Running the Bulls with a mellow OR challenging ride through the Evergreen hills!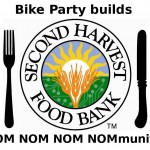 Weather update:  Forecast says dry skies for the ride!  Bring canned food!  Maps and Routes below updated for clarity! START: Hellyer Velodrome (7-8:30pm bike & roller derby races & party) – or – former Capital Buick/GMC (regular start) It's your choice! (park in Campbell, dt SJ or Capitol VTA – but NO parking in/near Hellyer […]