Archives by date
You are browsing the site archives by date.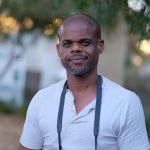 Post by San Jose Bike Party.
 Bike Party Dance Monopoly® Many of you, oh Bike Party faithful, told us just how much you loved regrouping in Discovery Meadow and especially dancing on the world's largest permanent outdoor Monopoly® board. With that fresh in your mind please realize that the board and the surrounding area are maintained not through city funds, but […]
Post by San Jose Bike Party.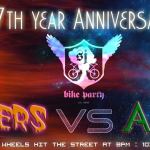 Four Different Starts – Choose a color As the days grow shorter and the nights grow longer lets set the scary season in motion with an Alien vs. Monsters Ride. This month in addition to having some great food and music from DJ Live we are featuring a  "voltron" style start, coming together at Regroup 1. […]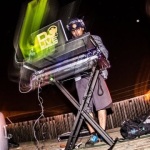 Music bikes and DJ's and two regroups, a voltron start, and some great food by local favorites. This should be a blast. It was just seven years ago we started our rides at the Campbell Water Tower and later on at Dick's Parking lot on Bascom Ave. One of our four voltron starts will be […]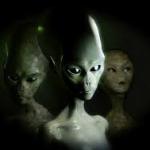 As many of you know during our anniversary rides we typically do a "voltron" start where we start at several points in the valley and come together just before our first regroup. Ride starts are as follows: Eastside (Green), Southside (Yellow), Campbell (Red), and Santa Clara (Blue). We are announcing the rides starts early so […]
It started here in San Jose and spread around the world. Check out the growing list of Bike Parties worldwide. Click on map markers for pictures, videos, and more information. We will be adding more info, pictures, and video soon. Travelling to a bike party city? Well now you know.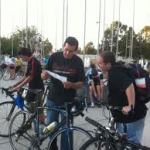 New Ride Added! Test Ride 2.5 leaving from Seven Trees Community Center! See calendar. Also please note the time change on Sunday for Test Ride #2 to 6 pm Come out to one of our three test rides this month. We've got two evening and one afternoon ride scheduled. One ride will start at Berryessa […]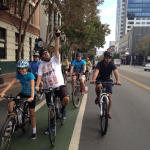 Thanks to all those that showed up last Sunday for our Bollywood Bike Party. This was our first annual ride following on the heals of our successful Ride with the Lord Mayor of Dublin, Ireland. The ride was in conjunction with the City of San Jose's Bollywood week which finished with a sold at "SLAM […]
This is always a fun ride and we we want, no we need your input and ideas for this ride. If you have ideas for an October Route, bring 'em. We'll be meeting at the San Jose City Hall Rotunda at 7:00 PM this Thursday, September 25, 2014. Bring you ideas. Remember the world is […]