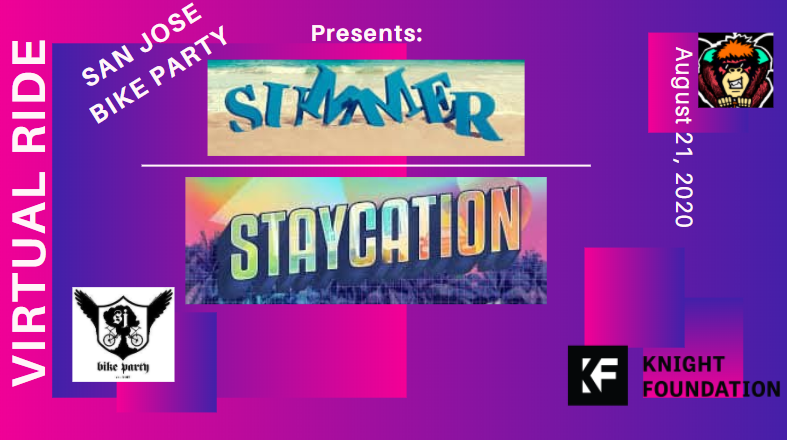 When: Aug 21 2020 8:00PM – 9:00PM
Who: San Jose Bike Party
The summer that no one expected is coming to a close. The days have been hot but the nights have been wonderful for riding. Join us on a live conference call on Zoom as you ride around wherever you are!
Join Zoom Meeting at 8pm on Friday night:
https://us02web.zoom.us/j/83135146214?pwd=N25YUDNVcks5L1VDeUlpN2FYaE0xUT09
How to prepare your bike:
https://www.youtube.com/watch?v=bgiWzKFKQLI
Highlights from the May ride:
https://www.youtube.com/watch?v=PQkthyQsgow
https://www.facebook.com/events/308509570566502/
Everyone is welcome to attend this event, but please, read and follow our "How We Ride" guidelines to keep everyone safe and to keep San Jose Bike Party rolling! We share the road with other vehicles.
Having a great time and want to help? We're always looking for volunteers to help guide riders at corners or to handle other tasks. Talk to any of the "BIRDs" (look for the "bird" logo!) for details. Or you head over to our Donation Page.
Some helpful hints:
Follow the Law
Be Predictable
Be Conspicuous
Think Ahead
Ride Ready