Laissez
le bon temps
rouler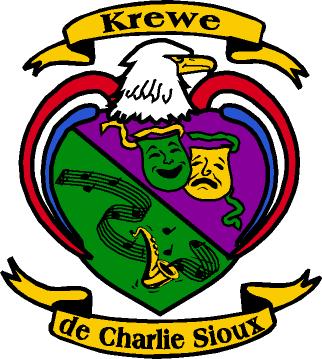 They may celebrate Mardi Gras on Fat Tuesday in the Big Easy, but here in San Jose we'll be riding on Fat Friday. So let's have some fun before you give up all the good things. This Friday we return to the Guadalupe River Park near the Heritage Rose Garden. If you haven't noticed we have  really been pushing the theme so we'd love to see you dressed up like your the leader of your krewe.
We will be hosting San Jose's first bike inspired Mardi Gras Festival so dress up and dress up your bike as well.
Please Print Out Turn By Turn Directions At The Bottom Of This Post.
Food
Before you give up on all that good food for the next month check out whats cooking:
Tacos El Chorre
The Hunger Within
BIRDs
BIRDs are our wonderful volunteers that attempt to keep everyone on our rides safe. Please be respectful of their directions and thank them for all of the effort they put into the ride. If you want to help out and make your mark on Bike Party, please join the BIRDs at the volunteer circle prior to the start of the ride.
Ravens
Ravens are the elite group of BIRDs that make sure we leave no trace behind by cleaning up after the party at regroups. They are essential to keeping the party going and they can't do it by themselves. When you see any of them with a trashbag collecting your trash, please thank them! They are a really cool bunch. Please bring trash bags and help us leave no trace.
How We Ride
If you follow these simple rules, Bike Party will be safe and a positive place for riders, drivers, pedestrians, and our community.
Stop at lights
Stay to the right
Pack your Trash
Roll Past Conflict
Ride Sober
Be nice
Turn by Turn instructions – Mobile Version pull this up on your phone and bookmark it..