Here's the latest, most updated route for this Friday's Troll Ride!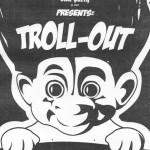 Get your troll on as we journey to the brand new Mary Ave bridge. This is a long ride (near 20 miles) so be ready for a longer night!  The route is below. To download and print the flier: www.deltaactivity.com/Troll_Ride_3up.pdf
The draft route for the April ride has been posted! This ride is a loop that will return to Dick's Center.
This month's route map posted on MapMyRide…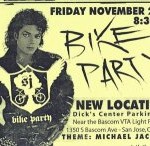 November's Bike Party will be Friday the 21st at 8:30pm. This month's theme? Michael Jackson! Yes, that's right – old Michael, new Michael, whichever it is, you dress it, we'll play it. Mikey hearts Bike Party Remember that Bike Party now meets at Dick's Center, which you can see on this map. This month, bring […]