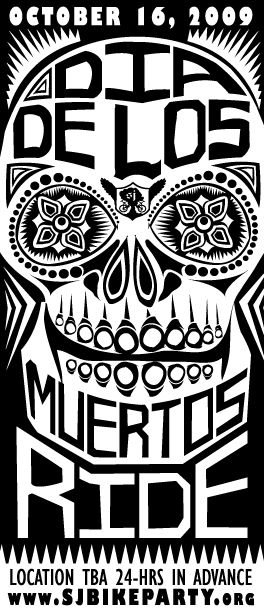 We chose a theme many of you recommended and we love it!!  Dia de los Muertos Ride- October 16th at 8 PM
Dia de los Muertos or Day of the Dead.    It has been defined as "a festival meant to celebrate life while mocking death, a testimonial to the power of love and remembrance."
We planned a very unique ride this month!  This ride has multiple starting locations so no matter where you come from in San Jose, this ride should work for you.  We will be posting the route a day or two before the date of the ride, stay posted.
Because it is our two year anniversary, we want to see your costumes!! Dress up crazy – but don't ride crazy.   Take a look at the "How We Ride," tell your friends to read it and follow it.
If you would like to get involved, sign up on the link.  We will also have a volunteer task sheet distributed a week or two before the ride.