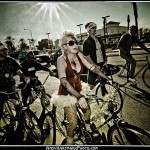 Ride of the Living Dead is coming to a neighborhood near you! Four (4) opps to ride & how to "BIRD" in the next five (5) days… starting with an "unscary" 13mi ride in the south side tomorrow – Saturday, Oct. 2nd @ 3pm! Near Oakridge at the Chynoweth VTA Light Rail station underneath Hwy […]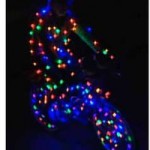 In the spirit of "Hot August Nights" in Reno where everyone tricks out their rides and shows em off…. SJ Bike Party Presents HOT AUGUST LIGHTS! Get Lit?!? Hell yea! But your bike, not you! Special Announcement! 5 food vendors this month, a Theme Contest & SJ's own world renowned musical group San Jose Taiko […]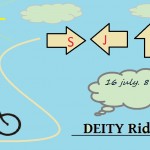 The Ride is Definitely on! Join us for our monthly ride.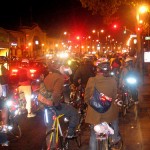 Happy Holidays! We have a neighborhood-focused ride full of holiday lights this month. There are a few important things to remember: Arrive on time!  Wheels hit the street @ 8pm! Light up your bike!  It's dark, it's the holidays, DO IT. Please don't forget to follow the "How We Ride." Make this a successful ride […]

First time?  Need a refresher? Check How We Ride! We have something a little different this month, so don't get scared!  We are starting the ride from 3 different locations.  (Yay, close to your house!!!)  The ride will then converge and everyone will ride together.  Many neighborhoods and many types of riders make up San […]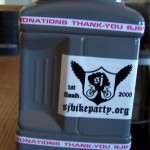 Get ready for Friday's ride! Some highlights of the ride to get you pumped: A great mix of scenery, roads, people and a smooth 24 (feels like 16-18) mile ride. Among the best start, regroups and ending points we've ever had! Located near common major work areas!  Bike to work! Lots of restaurants nearby to […]
The cross dresser ride will take place this Friday, September 18 at 8:00 PM (leaving at 8:30) We have an exciting ride this Friday! It will explore places we have never been and go farther than we normally go! Variety is the spice of life, so we're starting in Santa Clara, with two "Ride to […]
Here's the latest, most updated route for this Friday's Troll Ride!