What makes San Jose Bike Party roll smoothly? You do! Come to our monthly volunteer mixer on Wednesday, December 8, 2010, and find out how you can help. This is the place to meet and chat with other amazing Bike Party volunteers, to share ideas, and to get ready for the next ride. All are […]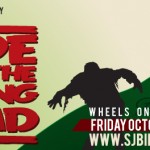 SJBP'S 3RD ANNIVERSARY RIDE THE LIVING DEAD…Coming to a Neighborhood Near You! this will be an OLD SCHOOL Bike Party (with a twist) for our 3rd anniversary ride. New (and newish) Volunteer Training at 7:00pm Volunteer Circles for BIRDs, volunteers at 7:30pm We have secured many new volunteers. Thank you! But we need at least […]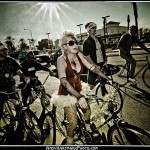 Ride of the Living Dead is coming to a neighborhood near you! Four (4) opps to ride & how to "BIRD" in the next five (5) days… starting with an "unscary" 13mi ride in the south side tomorrow – Saturday, Oct. 2nd @ 3pm! Near Oakridge at the Chynoweth VTA Light Rail station underneath Hwy […]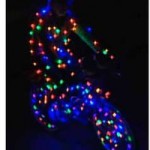 In the spirit of "Hot August Nights" in Reno where everyone tricks out their rides and shows em off…. SJ Bike Party Presents HOT AUGUST LIGHTS! Get Lit?!? Hell yea! But your bike, not you! Special Announcement! 5 food vendors this month, a Theme Contest & SJ's own world renowned musical group San Jose Taiko […]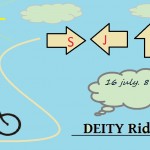 The Ride is Definitely on! Join us for our monthly ride.
Find out about this Special Ride. Are you a female biker? Do you love riding with San Jose Bike Party, or are you a newcomer to Bike Party? Want to meet other women cyclists and have a great time? Then come out and join us this summer for a Ladies Ride! Women and girls of […]
Pre-ride festivities start at 6pm this Friday, June 18th!      See schedule below.
Free Concert:6-8 PM SJBP rolls @ 8 PM Details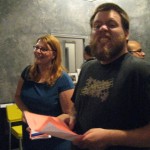 Come out for an amazing and friendly evening of bike chat and sweet learning!
This month's meeting is Wednesday, January 6th at 6:45pm at the centrally-located Sophisto Society!
The cross dresser ride will take place this Friday, September 18 at 8:00 PM (leaving at 8:30) We have an exciting ride this Friday! It will explore places we have never been and go farther than we normally go! Variety is the spice of life, so we're starting in Santa Clara, with two "Ride to […]