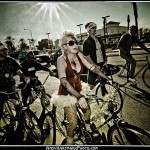 Ride of the Living Dead is coming to a neighborhood near you! Four (4) opps to ride & how to "BIRD" in the next five (5) days… starting with an "unscary" 13mi ride in the south side tomorrow – Saturday, Oct. 2nd @ 3pm! Near Oakridge at the Chynoweth VTA Light Rail station underneath Hwy […]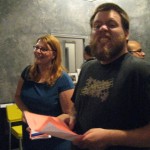 Come out for an amazing and friendly evening of bike chat and sweet learning!
This month's meeting is Wednesday, January 6th at 6:45pm at the centrally-located Sophisto Society!
***UPDATE*** Directions for today's test ride. TURN BY TURN DIRECTIONS for Jan 9th What are your New Years Resolutions? Smaller hills than the first ride? TIME: Sat, Jan 9th, 11:00am – 3:00pm ROUTE:  East SJ and Evergreen areas of SJ Start (changed): Lee Mathson M.S, 2050 Kammerer Ave (visible from Hwy 680 West, just east […]