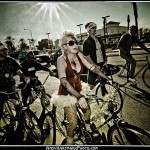 Ride of the Living Dead is coming to a neighborhood near you! Four (4) opps to ride & how to "BIRD" in the next five (5) days… starting with an "unscary" 13mi ride in the south side tomorrow – Saturday, Oct. 2nd @ 3pm! Near Oakridge at the Chynoweth VTA Light Rail station underneath Hwy […]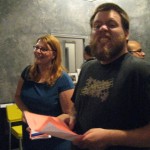 Come out for an amazing and friendly evening of bike chat and sweet learning!
This month's meeting is Wednesday, January 6th at 6:45pm at the centrally-located Sophisto Society!
***UPDATE*** Directions for today's test ride. TURN BY TURN DIRECTIONS for Jan 9th What are your New Years Resolutions? Smaller hills than the first ride? TIME: Sat, Jan 9th, 11:00am – 3:00pm ROUTE:  East SJ and Evergreen areas of SJ Start (changed): Lee Mathson M.S, 2050 Kammerer Ave (visible from Hwy 680 West, just east […]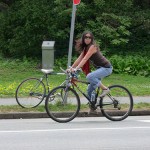 Test Rides are a way that we prepare the SJBP route & train volunteers for the main ride. We need many more volunteers & we need these tasks (listed below) performed for both the Test Rides and the main ride. Your help is appreciated.  For those that get up  early on a Saturday, or want […]
Update: This ride was more like and experimental "pre-ride#1" so THANKS for working with it and your immediate feedback earlier esp. with the "options."  Apologies for going too long on time. We will need to start as close to 9pm as possible obviously and would ask for your help in that regard.  We are already […]
Help plan the route for the next Bike Party! Pre-Ride #1 for July's Ride at ~7:00-7:15 pm start time this Thursday evening, June 25th, starting at Dick's parking lot.
Join us for the planning meeting at Orchard Valley Coffee in Campbell (349 E Campbell Ave) We discuss route planning, themes, how to make the ride better/safer, and other fun events. We request that all attendees have rode at least 2 rides before attending a meeting. (We want you to have educated and constructive input […]
Wow, what a night! 1,000 riders! So many good thoughts and good times…this really is what it is all about. Major props go to the many, many volunteers that make the rides flow – we will turn this valley into a Bike City yet!
Help Bike Party plan its upcoming rides, as well as learn how to be involved during the rides to make them as amazing as possible! Details for our next planning meeting…
It's time to hold our monthly planning meeting! This month's meeting will be: Monday, March 9th – 7:00pm