What makes San Jose Bike Party roll smoothly? You do! Come to our monthly volunteer mixer on Wednesday, December 8, 2010, and find out how you can help. This is the place to meet and chat with other amazing Bike Party volunteers, to share ideas, and to get ready for the next ride. All are […]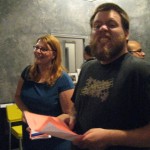 Come out for an amazing and friendly evening of bike chat and sweet learning!
This month's meeting is Wednesday, January 6th at 6:45pm at the centrally-located Sophisto Society!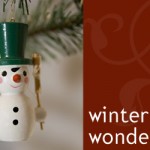 Wed, Dec. 16th,  5:30-8:30pm Join us for a Winter Wonderland party in at Sports Basement in Sunnyvale (Yelp for this location).  This is one of their sponsored discount nights for local bike organizations.  You get a discount and free food and drink, and Bike Party gets a cool venue for a gathering for a night. […]
Join us for the planning meeting at Orchard Valley Coffee in Campbell (349 E Campbell Ave) We discuss route planning, themes, how to make the ride better/safer, and other fun events. We request that all attendees have rode at least 2 rides before attending a meeting. (We want you to have educated and constructive input […]
Help Bike Party plan its upcoming rides, as well as learn how to be involved during the rides to make them as amazing as possible! Have you… ridden on at least 2 rides? decided you're ready to step up and volunteer your time & effort to make the ride great? If both of these describe […]
Help Bike Party plan its upcoming rides, as well as learn how to be involved during the rides to make them as amazing as possible! Details for our next planning meeting…