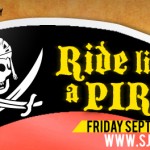 *** UPDATED 9pm, Sept. 16th — How to Get the Treasure Map?  Scroll to the bottom of this event listing – via "Continue Reading –>"!  Note: Comments Closed*** Volunteer Today – Become a BIRD! Arr, his be a great ride for costumes you scurvy dogs, even wearing a stinkin bandana can make you look a […]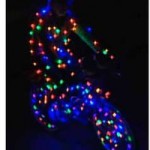 In the spirit of "Hot August Nights" in Reno where everyone tricks out their rides and shows em off…. SJ Bike Party Presents HOT AUGUST LIGHTS! Get Lit?!? Hell yea! But your bike, not you! Special Announcement! 5 food vendors this month, a Theme Contest & SJ's own world renowned musical group San Jose Taiko […]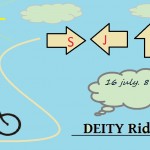 The Ride is Definitely on! Join us for our monthly ride.
Find out about this Special Ride. Are you a female biker? Do you love riding with San Jose Bike Party, or are you a newcomer to Bike Party? Want to meet other women cyclists and have a great time? Then come out and join us this summer for a Ladies Ride! Women and girls of […]
Help Support the Ladies Ride coming this July. This is a special event outside our normal monthly ride.  
Pre-ride festivities start at 6pm this Friday, June 18th!      See schedule below.
Free Concert:6-8 PM SJBP rolls @ 8 PM Details
Help make this month's "Revenge of the Nerds" ride memorable by wearing a costume to support the theme. FACTOIDS: Start: Civic Center Parking Lot                           [ 79 W Hedding St, SJ ] End: The "Corona of Palms"               […]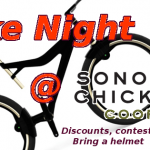 Take a break from this week's glorious rain riding to come celebrate Bike Party's 2nd anniversary! Like the idea of having a regular bar night with discounts for bicyclists? Come out to support Tuesday Bike Night at Campbell's Sonoma Chicken Coop – this might be the last night for this event unless it gets enough […]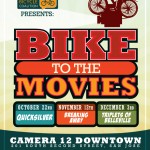 Join SJBP as we ride our bicycles to the movies! San Jose Bike Party has teamed up with the amazing Silicon Valley Bicycle Coaltion (the folks that brought you just about every bike trail, lane, facility, and legal right you have in this county) to promote this amazing FREE Bike to the Movies series! Details […]