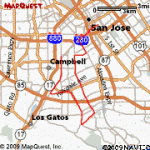 **comments are closed, please take them to the recap** Roll with the San Jose Bike Party south towards Almaden Valley and back into downtown via Willow Glen and the reinvogorated Cannery Area of Midtown San Jose. Please look at the "How We Ride" section on our website. Stay in the right lane when possible. NEVER […]
Update: This ride was more like and experimental "pre-ride#1" so THANKS for working with it and your immediate feedback earlier esp. with the "options."  Apologies for going too long on time. We will need to start as close to 9pm as possible obviously and would ask for your help in that regard.  We are already […]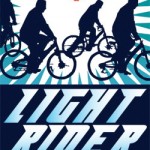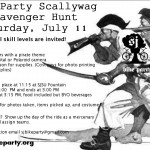 Join us for a half-scavenger hunt, half-alleycat event on Saturday, July 11th!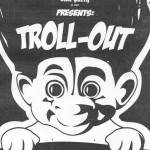 Get your troll on as we journey to the brand new Mary Ave bridge. This is a long ride (near 20 miles) so be ready for a longer night!  The route is below. To download and print the flier: www.deltaactivity.com/Troll_Ride_3up.pdf
Decorate your helmets!! We have a prize for the winner! To print fliers, click here
Psychedelic Robot Ride March 20th 8:30 PM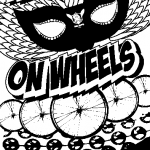 If you are interested in printing fliers and delivering to your local hot spots/friends/fellow riders. Use this: bike_party_mardi_gras_3up3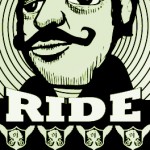 San Jose Bike Party Presents The Mustache Ride! Friday, January 16th – 8:30pm @ Dick's Center, 1350 S. Bascom Ave, SJ 95128 Mustache Ride!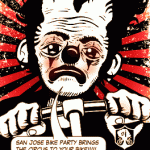 Two Wheeled Circus!! Friday, December 19 at 8:30 PM Be ready for bicycle competions; track stands, last bike standing, bunny hop competions!  Wear your best clown costume!  Bring your cameras! Remember, Bike Party rolls rain or shine!