This month's theme is all about the '70s. It's time to dig out your bellbottoms (make sure they don't get caught in the chain) and find your platform shoes. Think disco, leisure suits, big hair, mood rings, pet rocks, and all-steel bikes. Remember your lights and follow How We Ride! Be safe, legal, and courteous! […]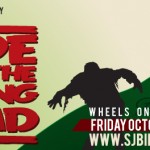 SJBP'S 3RD ANNIVERSARY RIDE THE LIVING DEAD…Coming to a Neighborhood Near You! this will be an OLD SCHOOL Bike Party (with a twist) for our 3rd anniversary ride. New (and newish) Volunteer Training at 7:00pm Volunteer Circles for BIRDs, volunteers at 7:30pm We have secured many new volunteers. Thank you! But we need at least […]
350 smiles took to the street last night for the Ladies Ride.   In total, we rode 16.5 miles. The ride started across the street from San Jose Fire Station No. 1.  It was nice having an "open house" and it gave us a chance to interact with the Fire House before the ride started. […]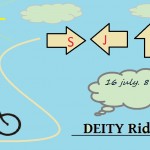 The Ride is Definitely on! Join us for our monthly ride.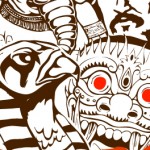 We have a great ride lined up for Friday.  Main ride post will be up soon.
Find out about this Special Ride. Are you a female biker? Do you love riding with San Jose Bike Party, or are you a newcomer to Bike Party? Want to meet other women cyclists and have a great time? Then come out and join us this summer for a Ladies Ride! Women and girls of […]
Ride on over to the Bike Party meeting happening Wednesday!
Help Support the Ladies Ride coming this July. This is a special event outside our normal monthly ride.  
Pre-ride festivities start at 6pm this Friday, June 18th!      See schedule below.
Ride on over to the Bike Party meeting happening tonight! Place: Sophisto Society, 1177 W. San Carlos St, SJ Time: 6:30 PM social /mingle 7:00 PM Meeting kicks off