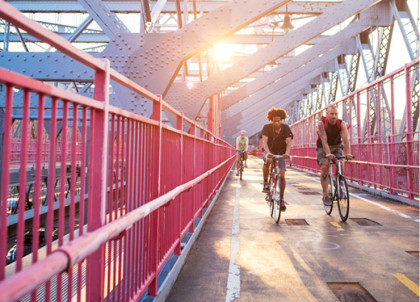 We release ride details at least 24 hours before the ride. Meanwhile check out this mention in Bicycling Magazine on the San Jose Cycling Scene and a mention on San Jose Bike Party. One reason Bike Party is so much fun is the great beats provided by Guerillaz in Da Mixx and our guest DJ's. Check […]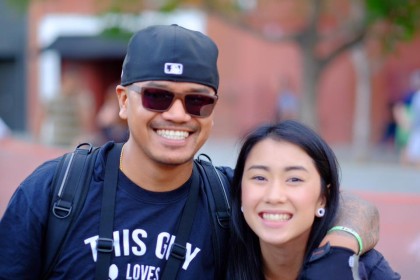 San Jose Bike Party Film crew led by Tavee Phat, Enrique Alonso, and Dan Burdick hung out with Chuck and Karen Clifford at Bicycle Express to learn what you need to know to fix your flat. Follow these step by step visual instructions and get yourself back on the road. Chuck and Karen […]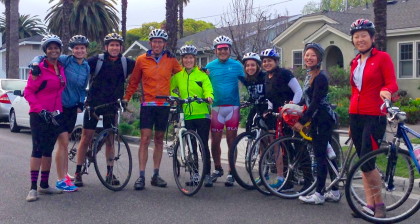 Ah April; longer days, lot's of sunshine, and all those flowers.. It's a time to get ready to enjoy the longer days ahead. San Jose State University's Green Ninja team is taking advantage of those longer days to prepare for this years Climate Ride along California's North Coast. The Green Ninja Project is excited to […]

Recently a friend asked me why is San Jose Bike Party so popular. Is it the ride? Is it the chance to get on your bike and pedal with the cool evening breeze in your face for 20 miles? Is it savoring Korean-Mexican street cuisine or biting into a cold ice cream cone after a […]
Great video from the folks at Rock & Ruedas.
Laissez le bon temps rouler  They may celebrate Mardi Gras on Fat Tuesday in the Big Easy, but here in San Jose we'll be riding on Fat Friday. So let's have some fun before you give up all the good things. This Friday we return to the Guadalupe River Park near the Heritage Rose […]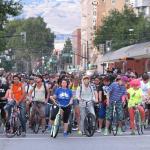 As the evenings get colder, the nights longer, and the ride more smaller and intimate, its a good time to reflect on what a great year Bike Party enjoyed in 2014. As one comment to the San Jose Metro weekly newspaper put it "San Jose Bike Party is better now than it has ever been […]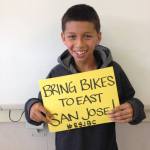 This Friday the East San Jose Bike Coop will be initiating the first youth based feeder ride from the East Side. San Jose Bike Coop is a new organization doing great things incorporating safe riding and bike maintenance to middle school riders. Let's hope the weather cooperates but as Cassidy Kakin of ESJBC tells us they […]
The folks over at the Green Ninja show produced by the Environmental Studies department at San Jose State University has produced this video highlighting San Jose Bike Party. Thanks to Eugene Cordero and all the other "Green Ninjas".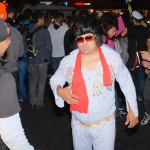 What a night. The first of our winter rides was off the charts. With a rain free cool evening we hit Campbell and West San Jose like Las Vegas players. Elvis was even seen on the dance floor. Thanks to everyone for packing their trash. The regroups looked fantastic this morning. You're all awesome. Thanks […]