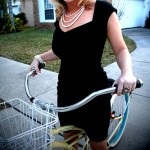 In Thursday's Mercury News, the Mr. Roadshow columnist supports a reader who wants to "restrict bicycles to roads specifically designed with bike lanes" and require helmet use for all riders, because "bicycles and cars don't mix." 11/14 UPDATE: Mr. Roadshow runs a response column…but still pretends like bikes and cars share equal responsibility in preventing […]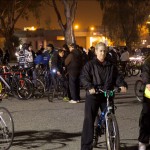 What a fantastic ride last night! Around 1000 people passed the split where the ride took two routes, and a bit over an hour later everyone was back together again near Capitol and McLaughlin.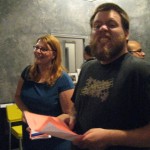 Come out for an amazing and friendly evening of bike chat and sweet learning!
This month's meeting is Wednesday, January 6th at 6:45pm at the centrally-located Sophisto Society!