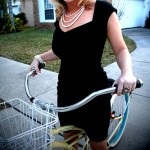 In Thursday's Mercury News, the Mr. Roadshow columnist supports a reader who wants to "restrict bicycles to roads specifically designed with bike lanes" and require helmet use for all riders, because "bicycles and cars don't mix." 11/14 UPDATE: Mr. Roadshow runs a response column…but still pretends like bikes and cars share equal responsibility in preventing […]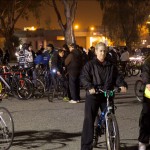 What a fantastic ride last night! Around 1000 people passed the split where the ride took two routes, and a bit over an hour later everyone was back together again near Capitol and McLaughlin.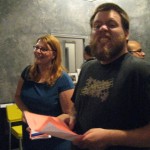 Come out for an amazing and friendly evening of bike chat and sweet learning!
This month's meeting is Wednesday, January 6th at 6:45pm at the centrally-located Sophisto Society!
What a glorious bunch of holiday lights tonight! Tonight's ride was quite possibly the best received!
Another wonderful ride has carried us to our bedtimes, and asleep with pleasant memories of gliding down gentle grades we go. Tonight's ride harkened back to days past in Bike Party lore, with a ridership count of around 600, approximately a sixth of October's ride and a number we haven't seen since April.  Apparently the […]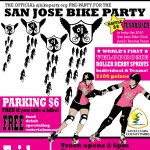 If you just linked directly to this page, be sure to check out the latest updates on the front page! (This page is older and lacks information) It's getting to be near that time once again!  Our 26th ride approaches on Friday, November 20th! Test riders and planners have been working hard to fine-tune the […]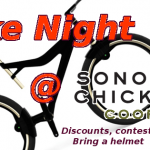 Take a break from this week's glorious rain riding to come celebrate Bike Party's 2nd anniversary! Like the idea of having a regular bar night with discounts for bicyclists? Come out to support Tuesday Bike Night at Campbell's Sonoma Chicken Coop – this might be the last night for this event unless it gets enough […]

First time?  Need a refresher? Check How We Ride! We have something a little different this month, so don't get scared!  We are starting the ride from 3 different locations.  (Yay, close to your house!!!)  The ride will then converge and everyone will ride together.  Many neighborhoods and many types of riders make up San […]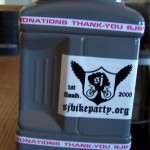 Get ready for Friday's ride! Some highlights of the ride to get you pumped: A great mix of scenery, roads, people and a smooth 24 (feels like 16-18) mile ride. Among the best start, regroups and ending points we've ever had! Located near common major work areas!  Bike to work! Lots of restaurants nearby to […]
Wow. Bike party riders really stepped up to the plate tonight, to throw together an amazing ride with some fantastic press coverage. The best part of Bike Party is that we keep changing and evolving to meet the needs of San Jose's growing bike community.