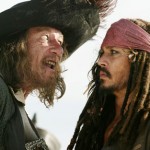 Ahoy, we"e got t' take back the ride. A pence for an old man o'de sea? Ahoy, as many o' you know Sept 19 is International Talk like a pirate day. Ye'll ne'er get me buried booty! Arrr, in respect o' that The September theme is Bike like a Pirate. Aye, me parrot concurs. Ahoy, […]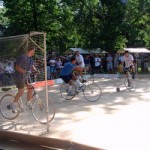 Pre-ride festivities start at 6pm this Friday, June 18th!     See schedule below.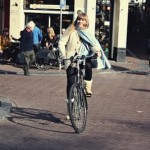 Its cold outside, so so cold so we are having a scarf ride!! This is an easy "costume," and you have NO excuses not to dress up.  We want to see that scarf fly like a flag! Because of the season, we are pushing the ride up slightly earlier.  Wheel's will hit the street at […]
Tonight, our second anniversary ride, struck yet another new mark in South Bay history, as four thousand riders (see count) hit the streets to build community through bicycling. Happy Birthday, Bike Party!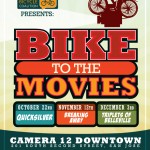 Join SJBP as we ride our bicycles to the movies! San Jose Bike Party has teamed up with the amazing Silicon Valley Bicycle Coaltion (the folks that brought you just about every bike trail, lane, facility, and legal right you have in this county) to promote this amazing FREE Bike to the Movies series! Details […]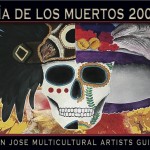 Come learn how to plug in to the massive volunteer effort that makes Bike Party better every month!  Come sign up for fun things to do with fun people!  Learn awesome tricks and techniques! Monthly San Jose Bike Party meeting 7:00pm-8:30pm – Wednesday October 7th King of Campus printing 1177 W. San Carlos St Bring […]
We have one word to sum up the night: EPIC. Over 2,000 of you showed us you were willing to travel to an (for many folks, at least) inconvenient location, take a 24-mile trek to parts unknown and foreign to us with "San Jose" eyes, and enjoy the snot out of it.
Come meet us!! We will be there October 13th to discuss Bike Party!! Every Tuesday from 7-10 PM $3 (20oz) draught beer specials for riders (bring a helmet or water bottle for discount) Local bike shop owner gives bike repair tips and tricks Bike Contests w/ prizes (Frankenbike, Classic, Sharpest, etc… changes weekly) 200 E. […]