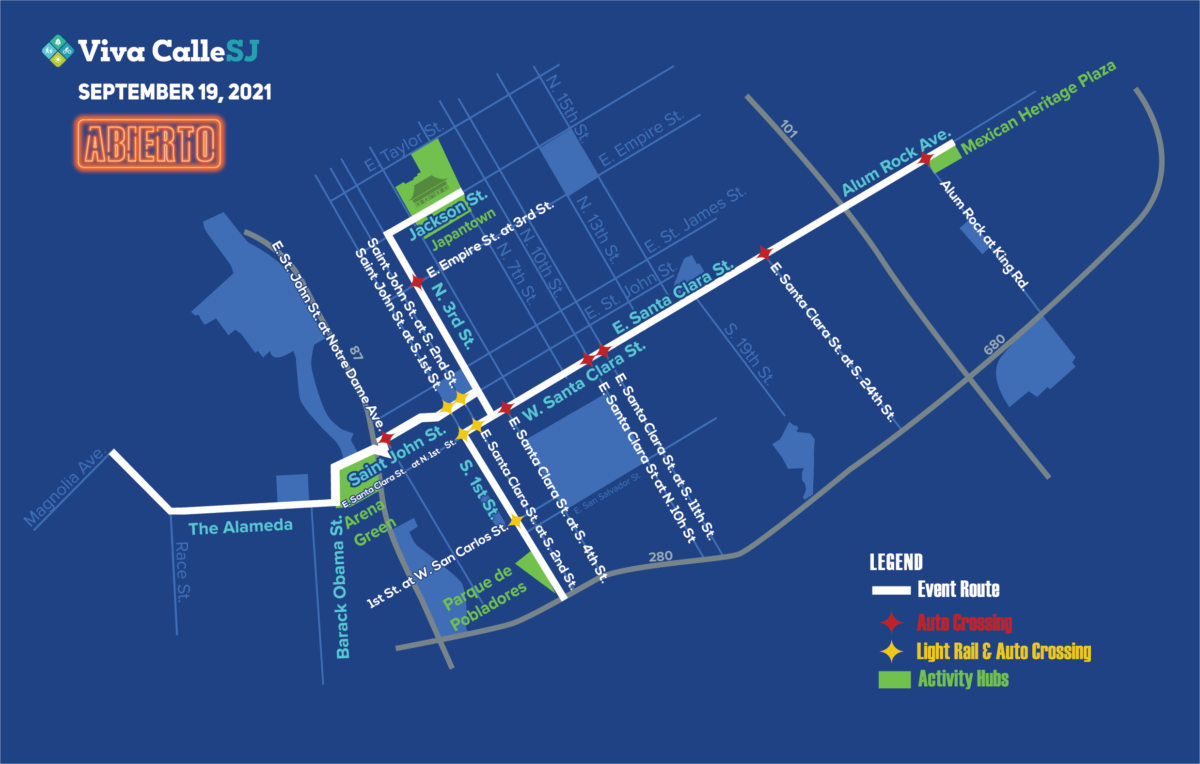 https://www.facebook.com/events/266429608636958/
VivaCalleSJ Groovin' Ride by San Jose Bike Party and GiDM
When: Sep 19 2021 2:00PM – 3:00PM
Where: Mexican Heritage Plaza
https://www.facebook.com/events/410212957187653/
VivaCalleSJ (https://www.vivacallesj.org/) is returning on Sunday, September 19th, 2021!
Come explore the open streets of San Jose! Over 6 miles of streets will be free of automobile traffic which will allow everyone to enjoy the space by walking, biking, skating, etc. San Jose Bike Party will be running two rides through this space, a San Jose Kidz ride in the morning, and a Groovin' ride in the afternoon.
The Kidz Bike Party ride will start at the opening of VivaCalleSJ 2021 and will explore the entire VivaCalleSJ route on bicycles. The plan is to ride out to all four ends of the open streets event (time permitting) and finish at noon near the center for public presentations and speakers. We will meet at the westernmost end of VivaCalleSJ, near the corner of The Alameda and Magnolia Avenue. We will roll at 10am and will be riding at a relaxed place to enjoy the streets and activities.
The Groovin' ride will take one last roll on the open streets of VivaCalleSJ 2021. We will sweep through the route from east to west while enjoying music provided by our music bikes – Guerillaz in Da Mix.