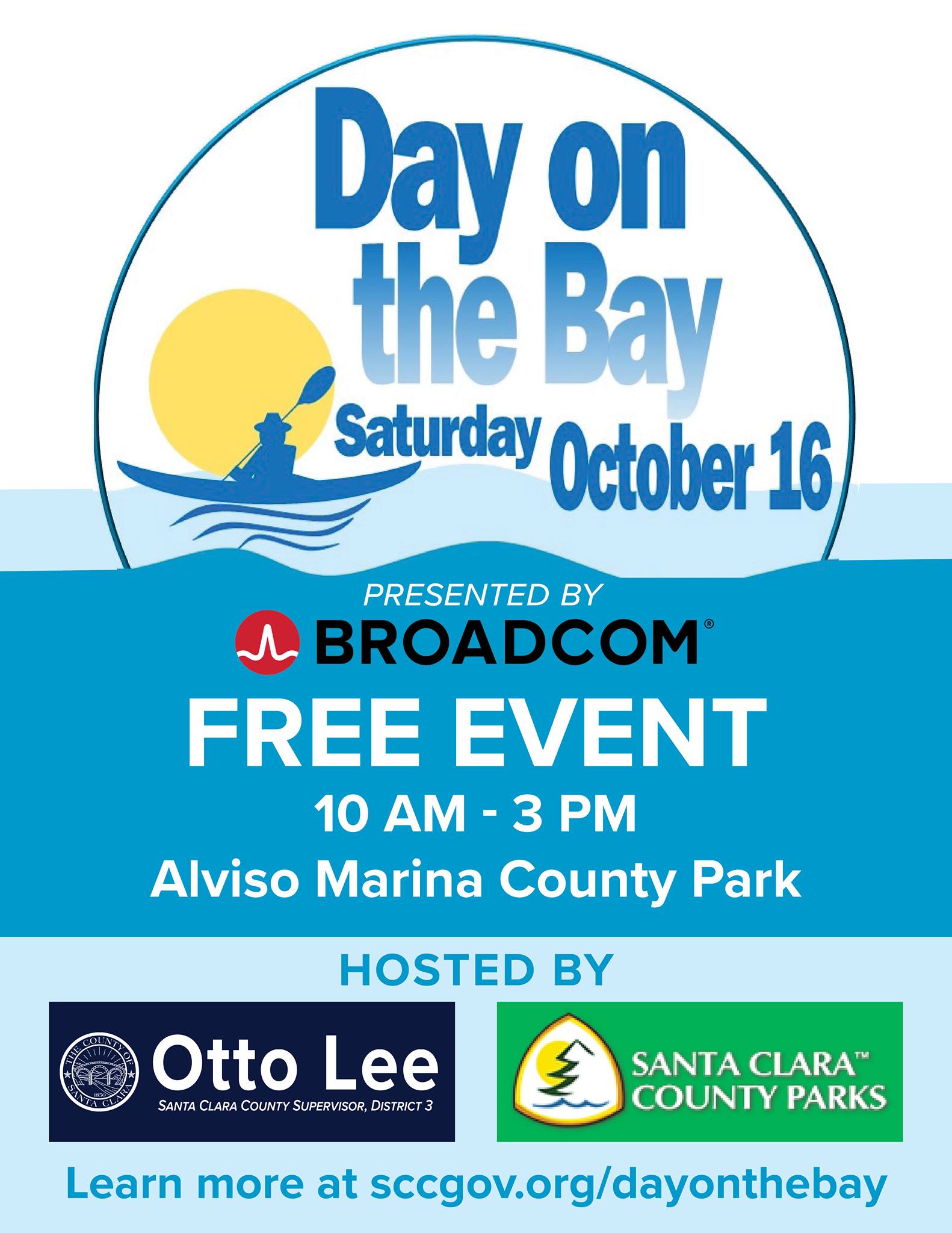 When: Oct 16 2021 9:00AM – 12:00PM
Who: San Jose Bike Party
Route: https://ridewithgps.com/routes/37535381
Join County Supervisor Otto Lee and the Santa Clara County Parks and Recreation Department at Day on the Bay at Alviso Marina County Park, a multicultural festival celebrating our community's diversity and promoting health amongst Santa Clara County residents.
Join San Jose Bike Party on Saturday, October 16 as we 'Bike to the Bay,' a community bike ride along the Guadalupe River Trail from the Civic Center area in San Jose to Day on the Bay! Led by San Jose Bike Party volunteers, this social ride will meet at 9:00 a.m. in the parking lot at the corner of First / Hedding in San Jose and depart will promptly at 9:30 a.m.
(GPS Address is 950 N San Pedro, 95110)
This family-friendly social ride will be about 8 miles, and will end at Day on the Bay, where you will be able to take advantage of secure bike valet parking provided by the Silicon Valley Bicycle Coalition courtesy of Supervisor Lee.
https://district3.sccgov.org/day-bay-2021
Route: https://ridewithgps.com/routes/37535381
https://www.facebook.com/events/163705832608447/
Turn By Turn
| | |
| --- | --- |
| Turn left toward W Hedding St | 0.0 |
| Turn right toward Guadalupe River Trail | 5.0 |
| Slight right onto Guadalupe River Trail | 5.1 |
| Turn right onto Gold St | 7.7 |
| Gold St turns slightly left and becomes Elizabeth St | 8.0 |
| Arrive at Alviso Marina County Park | 8.3 |
Everyone is welcome to attend this event, but please, read and follow our "How We Ride" guidelines to keep everyone safe and to keep San Jose Bike Party rolling! We share the road with other vehicles and we frequently ride in the dark.
Having a great time and want to help? We're always looking for volunteers to help guide riders at corners or to handle other tasks. Talk to any of the "BIRDs" (look for the "bird" logo!) for details. Or you head over to our Donation Page.
Some helpful hints:
Follow the Law
Be Predictable
Be Conspicuous
Think Ahead
Ride Ready