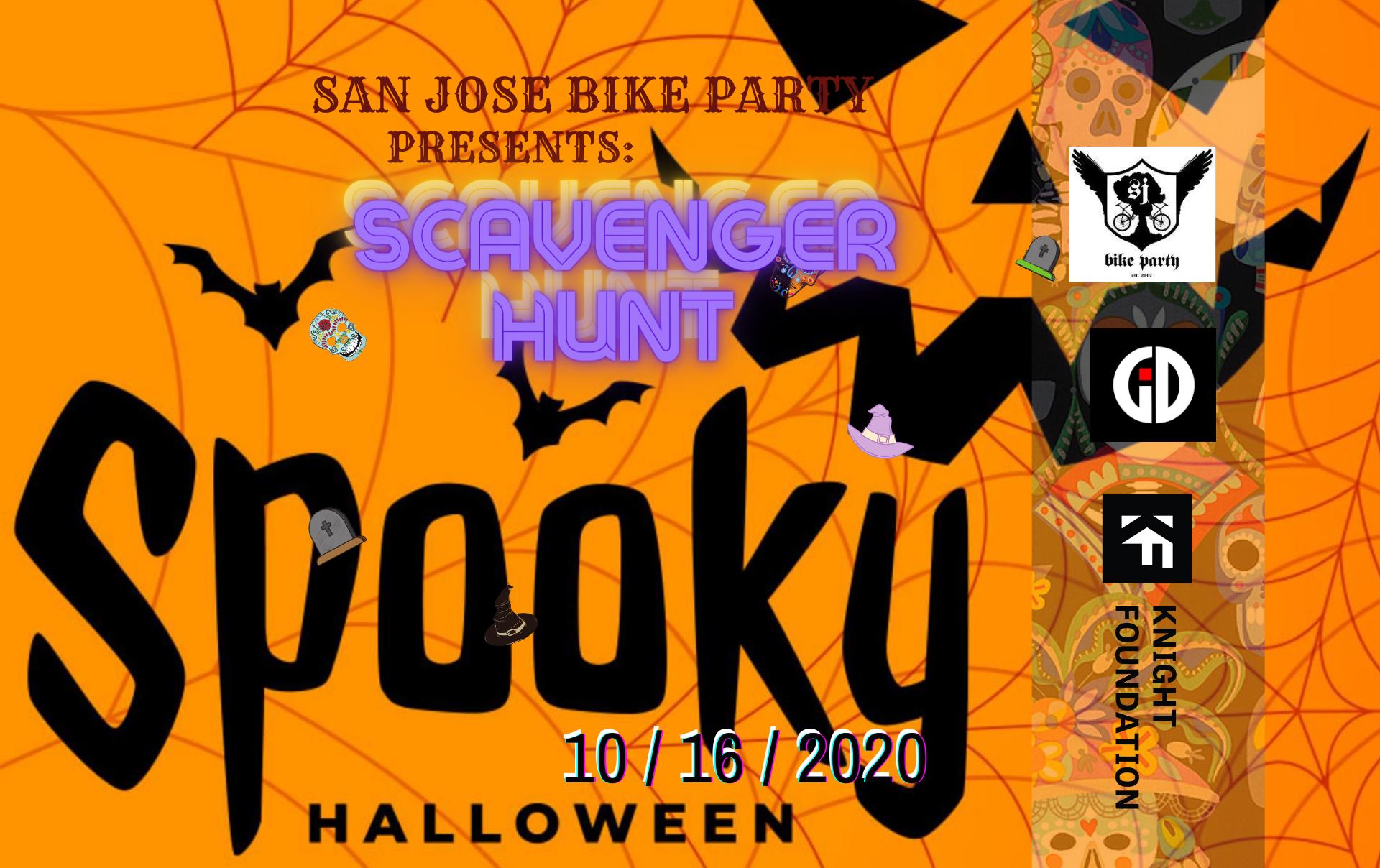 When: Oct 16 2020 6:00PM
Who: San Jose Bike Party
There's a chill in the air and Halloween is just around the corner!
San Jose Bike Party invites you to join us in our solo Scavenger Hunt!
Find your bike, light your lights, and set off on a Bike Party adventure of your own!
We've crafting a list of sights (some spooky, some not!) for you to seek out on your ride, making sure that you can find them all across the South Bay. You'll ride to the destination, snap a photo of your bike in front of it, and then upload it to Facebook or Instagram with #sjbikeparty and #scavengerhunt! Can you find each item on the list?
On Friday 10/16 at 6 PM, you'll find our checklist posted on the main SJBP Facebook page and at @sanjosebikeparty on Instagram.
This month, we're offering two gift certificates to local bike shops for participants. There are two ways you can win:
1. Find all ten items on the list with the SHORTEST ride out of all participants.
2. Find all ten items on the list with the LONGEST ride out of all the participants.
That means you'll turn on your ride tracker app, ride to each point on the list, snap all 10 photos, post and tag them all online, and then screenshot your ride (with date and time clearly visible) and upload and tag that too! Winners must have all ten scavenger hunt items documented and tagged!
https://www.facebook.com/events/651290375572805/
Everyone is welcome to attend this event, but please, read and follow our "How We Ride" guidelines to keep everyone safe and to keep San Jose Bike Party rolling! We share the road with other vehicles.
Having a great time and want to help? We're always looking for volunteers. Talk to any of the "BIRDs" for details, or head over to our Donation Page.
Some helpful hints:
Follow the Law
Be Predictable
Be Conspicuous
Think Ahead
Ride Ready