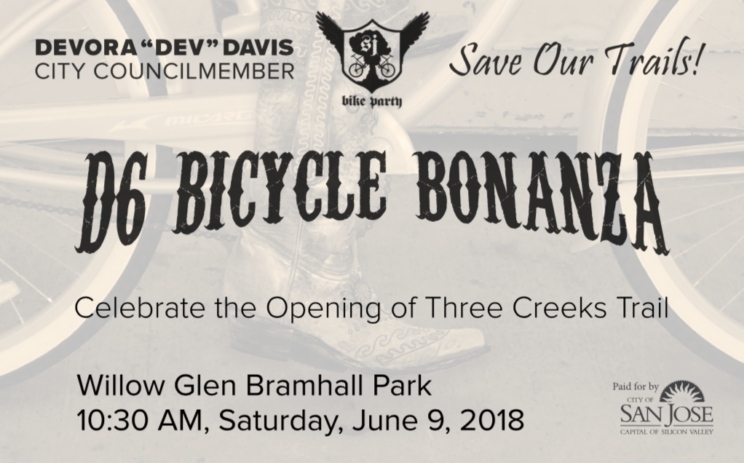 Join San José Council Member Devora "Dev" Davis and San José Bike Party (SJBP) on a ride through District 6. We'll open the brand new Three Creeks Trail and exploring some of the great Bike bike lanes in District 6. Guerrillaz in Da Mix (from SJBP) will ride their music bikes and bring the tunes!
Location: Willow Glen, Bramhall Park
When: 10:30am Saturday, June 9, 2018
This is a family friendly ride on trails and streets.
District 6 includes Willow Glen and Rose Garden areas.
For more info
https://sjd6.org/
The Three Creeks Trail is a pedestrian and bicycle trail that runs through the Willow Glen neighborhood in San Jose, California, from Los Gatos Creek by Lonus Street to the Guadalupe River.
The route will be announced closer to the event.