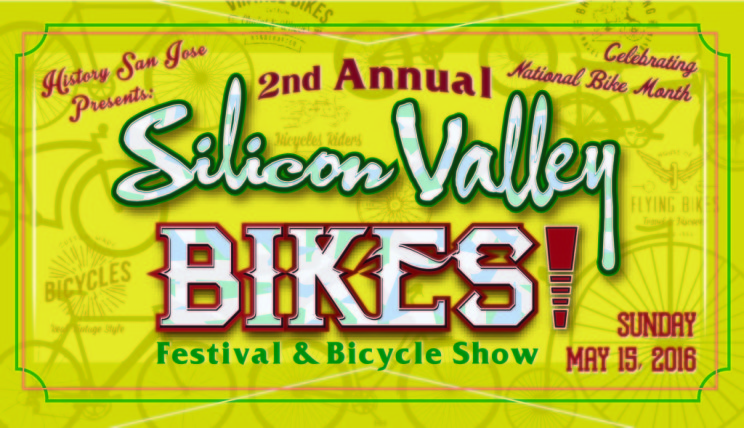 Put this one on your calendar.
We wanted to get the word out early!
Join San Josè Bike Party and the Valley's racing, road, recreation, fixed gear, cruiser, vintage, lowrider, mountain biking and cool urban lifestyle cyclists and their families for a day of fun and community building on Sunday, May 15th, 11am to 5pm at Kelley Park's History Park, 635 Phelan Avenue at Senter Road in San Josè.
Admission to the public is $5, kids two and under are free and $5 per show bike.
Food Trucks
Craft Beer
Kids' Space
Bicycle Show
Free Valet Bike Parking
Expo
Amazing Vendors
Talks
Music
More Info: 2nd Annual Silicon Valley Bikes! Festival & Bike Show