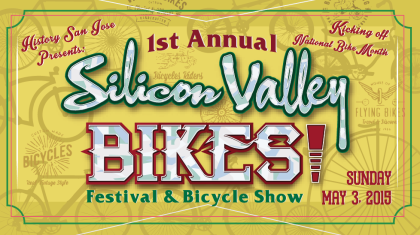 Put this one on your calendar. We wanted to get the word out early!
Join San Josè Bike Party and the Valley's racing, road, recreation, fixed gear, cruiser, vintage, lowrider, mountain biking and cool urban lifestyle cyclists and their families for a day of fun and community building on Sunday, May 3rd, 11am to 6pm at Kelley Park's History Park, 635 Phelan Avenue at Senter Road in San Josè.
San Josè Bike Party and  San Josè Kidz Bike Party are hosting a Kids Space with activities, a balloon artist, face painters and a parent chill out space.