Four Different Starts – Choose a color
As the days grow shorter and the nights grow longer lets set the scary season in motion with an Alien vs. Monsters Ride. This month in addition to having some great food and music from DJ Live we are featuring a  "voltron" style start, coming together at Regroup 1. So dress up in your scariest Halloween costume and scare your friends. This month we've improved the Android app to make it even easier to find your way.The  weather should be nice at about 67 degrees with a single digit chance of some drizzle.
Don't forget to choose a start near you home and we'll all meet up in Discovery Meadow.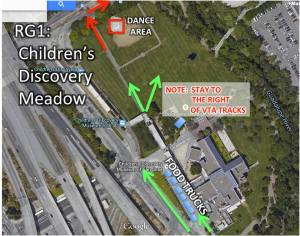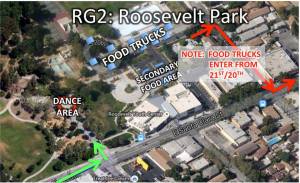 Food options at tonight's regroups. Give 'em so love and give 'em some "Likes":
Paddy Wagon Sliders
El Chore
Porky's SJ
The Hunger Within
Mona's Fruit Truck
Tacos El Tribe
Cookies and Cream
Mio Taco
Nieves De Garrafa (Ice Cream and Palletas)
Interactive Maps (RideWithGPS.com) and Turn by Turns (Txt) 
Print out Extra Turn by Turns and share with your friends at the start.
Santa Clara Start                                                              Santa Clara TxT
Campbell Water Tower Start                                           Campbell TxT
East Side Start                                                                  East Side TxT
South Side Start                                                               South Side TxT