Music bikes and DJ's and two regroups, a voltron start, and some great food by local favorites. This should be a blast. It was just seven years ago we started our rides at the Campbell Water Tower and later on at Dick's Parking lot on Bascom Ave. One of our four voltron starts will be leaving from the Campbell Water tower.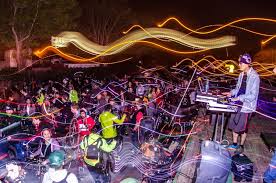 Many of you will remember DJ Live from February's Dead President's Ride.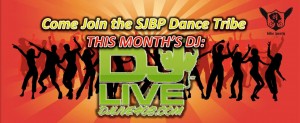 DJ Live and the awesome display of music bike power will be tearing it up at our first regroup. We also expect him do perform at regroup two as well.
Also Look for these great food options:
Paddy Wagon Sliders
The Hunger Within
Cookies and Cream
Mio Taco
As always the 3rd Friday of the month. This Friday!
Get to you chosen start early to participate in a voltron start.