Archives by date
You are browsing the site archives by date.
We recently kicked of a new  San Jose Bike Party YouTube Channel. Feel free to subscribe to get the latest  ride videos. January's Feathers and Fur Ride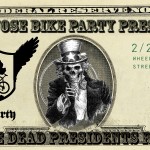 Artist Questionnaire: – Name/Age/Location? Ronnie Twist/26/San Jose – What's your experience with Bicycles? I've been riding since I was three but didn't fall back in love with bicycles until I moved to San Jose at 20 and found Bike Party – How'd you first hear of SJBP? An old coworker of mine did an online […]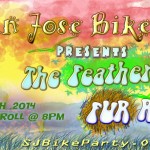 A big thanks to all of you who joined us for our Feathers and Fur Ride. And thanks to those that not only rode safe, but more importantly rode with respect, respect of other cyclists. We salute you o' faithful bike party people. So what did you think? What did you think of the route; […]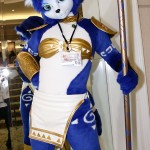 FurCon 2014 is coming to San Jose and San Jose Bike Party is ready. So get your favorite animal outfit ready. This year FurCon is at the San Jose Convention Center from January 16th to the 20th. Ride details after the drop (after your read 'How We Ride')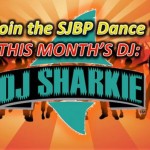 Stay Tuned – Ride Details To Be Posted Shortly Bring it on. Don't be shy! Come on out and get your groove on to the sounds of San Jose's own DJ Sharkie! After all, this is Bike PARTY!!