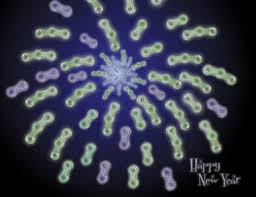 This year San Jose Bike Party hit the six year mark of "Building Community Through Bicycling". Who would of thought that a small monthly ride would have spawned a San Jose cultural institution?
SJ Bike Party has grown to become the largest free monthly cycling event in the United States. Not only is Bike Party popular in San Jose,  but all over the world as well. You now can find Bike Parties in San Francisco, Washington D.C., Baltimore, Boston, and other cities across the United States, as well as Bike Parties in Brazil, Mexico, India and South Korea.
These large rides just don't organize themselves however. A lot of time is spent planning safe routes, and organizing the music, regroup areas, and food vendors.  We liaison with local police departments to maintain safety, and we also work with local transportation agencies such as light rail to provide extra coverage for our ride.  In addition, we have a large group of volunteers called BIRDs who provide directional and general assistance on the ride. But that is not all.  SJ Bike Party's Route Team does test rides almost weekly to ensure our routes are the best they can be. We organize an annual 60/100 mile "Bike the Limits" ride in the spring and an annual Ladies Ride in the summer.
We were also proud this year to be a part of the Mash 4 Potatoes Ride to Feed the Hungry, San Jose Kidz Bike Party, and Guerillaz in Da Mixx – the music and dance centric ride.  This year, as always, we participated in Turning Wheels For Kids, building bicycles for children in need This year we launched the Raven Bikes to help keep our ride and city clean. The Raven Bikes also help lost cyclists, perform minor repairs on bikes, and help by answering all types of Bike Party questions. In 2014 we will step it up even further by launching (with help from the City of San Jose's Environmental Services Department) Beautiful Bike Party a sustainability program that will generate minimal waste to area landfills.
We've also partnered with the United Bicyclists of San Jose (UBSJ) to bring Bike Valet to San Jose's increasingly vibrant downtown. Bike Valet provides free valet parking for bikes at all downtown events; along with providing basic bike repair and MyBike portraits highlighting photos of cyclists posing with their bicycles. We applaud the City of San Jose on building and maintaining much needed cycling infrastructure in the downtown core and beyond. We are proud to help the city get the word out by highlighting green bike lanes on our Test Rides and monthly rides. Likewise, we are excited whenever the cities Parks Department expands the trail network.
We are discouraged by the number of traffic related fatalities in our city. Those who suffer the most are the families and loved ones of our cities most vulnerable; cyclists and pedestrians. Recently some members of San Jose Bike Party and others organized a memorial ride for cyclist Anthony Garcia, the latest fatality in San Jose. We are proud of the actions they took. They organized a memorial ride which included Anthony's family members and placed a ghost bike at the accident site. These tragedies are always hard on the families involved and  It's especially hard when these unfortunate events occur during the holiday season. San Jose Bike Party is proud to have contributed $100 to a fund set up to support Anthony's family.
As we get ready for our last ride of the year, we want to thank the City of San Jose for its continued support, our volunteers who include both the BIRDS and the Ravens, and most of all, you, the the bike partiers who come out to share the fun and make new friends.
When you celebrate the end of another year, reflect and ask yourself how can I make San Jose Bike Party better? What can I offer or contribute? Could I volunteer to plan a better ride, to be a bird, or even a Raven? Could I use my graphic art skills for monthly theme art?  This new year resolve to make San Jose Bike Party better and in doing so make San Jose better.
So as we close out a great year, let's hear it. Shout it loud; BIKE PARTY!!!!   .