Archives by date
You are browsing the site archives by date.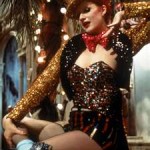 Enjoy the labor day weekend with a SLOW CASUAL ride with San Jose Bike Party! It's the SLOW RIDE ! ! ! ! ! Everyone is welcome, so invite your friends! Come help us test out the route for Sept's ride. BTW The theme is The Rocky Horror Picture Show. We will get together nearby for dinner after […]
So how did it go? Please post your comments and reflections below… Did you like the new Bike lanes on 10th street? Do you want San Jose to add bike lanes to Hedding?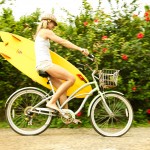 This Friday SJBP is throwing a bicycle luau through the fair streets of San Jose and the South Bay. Get ready to be lei'd and bring your best beachwear while we celebrate bikes Hawaiian style. Be safe, legal, and courteous (see How We Ride!). Or be prepared for a ticket from the 5-O.  We share the road with other traffic. […]