Archives by date
You are browsing the site archives by date.
How did it turn out? Did Jack get the girl? Was a Merry time had by all? Did Nick show up long enough to get his picture taken? (comments below)
'Twas the Nightmare before Christmas It was late one fall in Halloweenland, and the air had quite a chill. Against the moon a skeleton bike sat, alone upon a hill. On the 21st of December, we will ride through some of the best decorated neighborhoods of the South Bay. Remember to be in good Christmas cheer and […]
Yee-haw how did the ride go? At this point it looks to be certain that it rained. I hope you were prepared. Anyhow Leave your comments on the ride below.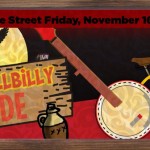 Lock up yer sister cause this month we are gonna be exploring the Silicon Valley Hillbilly style. Think banjos, coveralls, jaw harps, and wWashboards. Teeth are optional. Daisy Dukes should be fine too as long as you don't get too cold. While the warm summer days have dwindled it still seems like good weather for a hoedown […]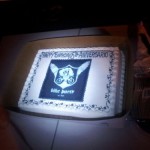 Happy Birthday Bike Party. Please post comments below….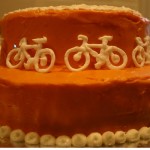 This Friday we will be celebrating SJBP's 5th year with a Halloween theme. Think ghosts, goblins, zombies and other creatures of the night. Oh, since it's also a birthday party, a party hat is in theme as well. Hopefully someone is gonna bring CAKE! Be safe, legal, and courteous (see How We Ride!). We share the road with […]
And Riding on the planets face Some insects called the human race Lost in time And lost in space How did the ride go? Comments Below…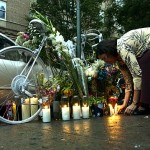 Before we get to the theme of this month's ride we need to explain what a ghost bike is. A ghost bike is a bike that is painted white and decorated as a memorial to a fallen rider. This month our route will be passing a ghost bike. If you want to bring a candle […]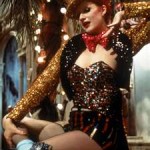 Enjoy the labor day weekend with a SLOW CASUAL ride with San Jose Bike Party! It's the SLOW RIDE ! ! ! ! ! Everyone is welcome, so invite your friends! Come help us test out the route for Sept's ride. BTW The theme is The Rocky Horror Picture Show. We will get together nearby for dinner after […]
So how did it go? Please post your comments and reflections below… Did you like the new Bike lanes on 10th street? Do you want San Jose to add bike lanes to Hedding?