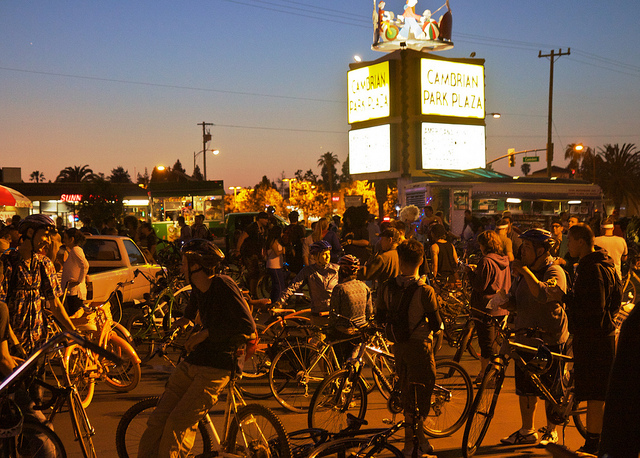 This 70's Ride was meant to bring some SJBP faves all in one ride – downtown WG, LG and Campbell. We had some new faves thrown in too (old part of Willow is so sweet).
Thanks to Happy Hollow Park & Zoo for hosting us in their beautiful new parking facility! They're 50+ years old and if you think you liked the bridge, bathrooms, etc., you'll really like the new zoo. Please check em out!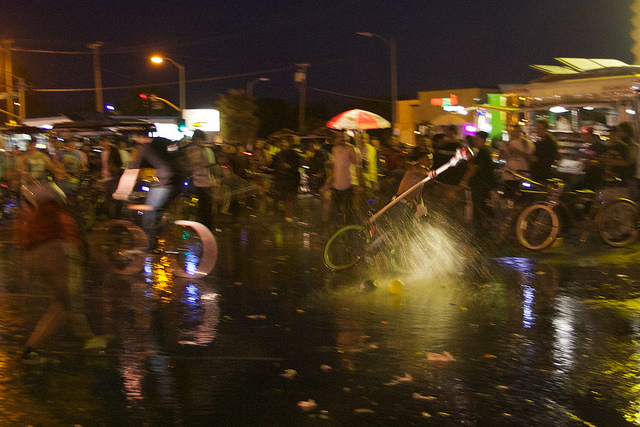 Please add your pics and videos to the SJBP Flicker group and share you new/old faves here, stories,  playlists, 70's dance moves, etc.  A reader also suggested posting pics to RateMyVelo so they can get more "edgy" or "real" pics.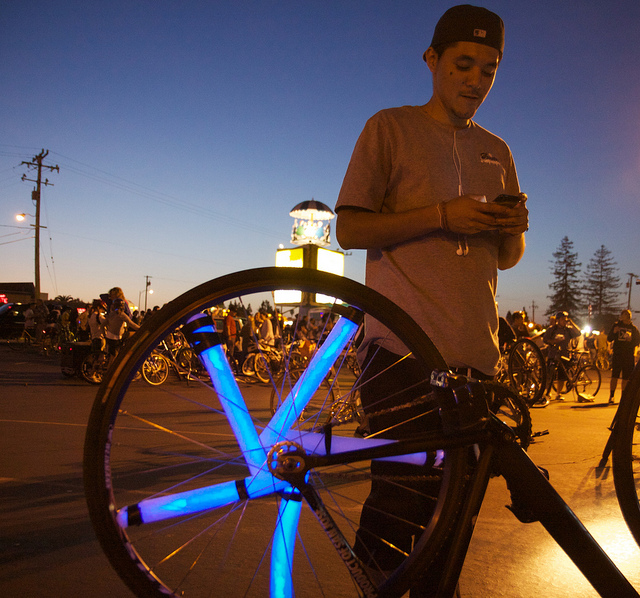 Shout out also to the vendors, the local neighbors, those that pulled heavy music trailers, all the showed up to ride, those that helped others with flats and of course the many volunteers (BIRDs and non-BIRDs) that helped guide the approximately 2700 riders at key intersections.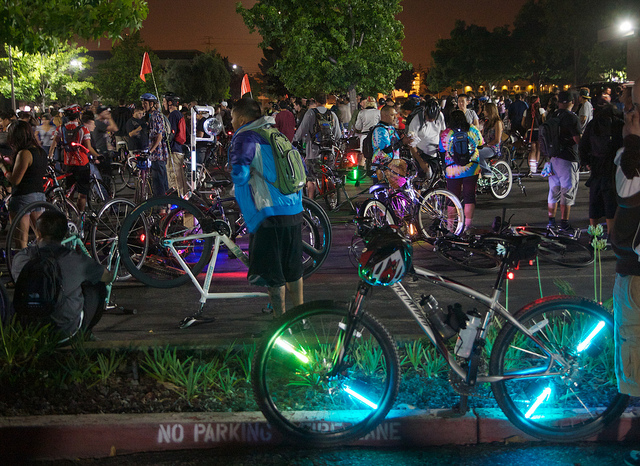 If you'd like to become a BIRD, check out one of our upcoming test rides. Or build a music system for your rack or on a trailer, "test" that on our test rides too! We have something really special in store for our July ride… so "save the date."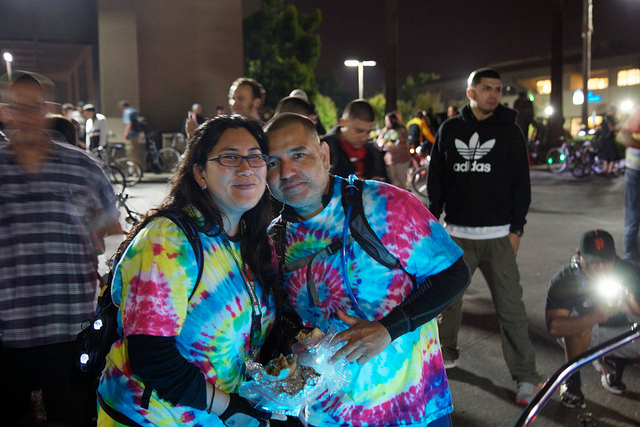 The weather should be better so we'll get more riders each month, now through October. Keep the tunes coming, but we might need to turn the beats down after 10 or 11pm.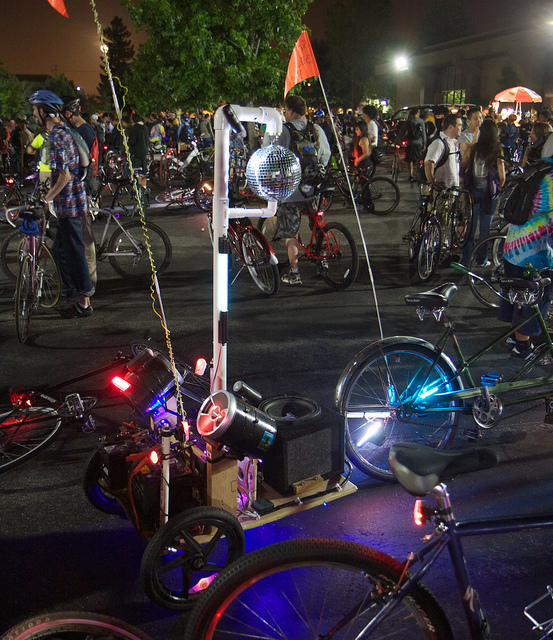 (Thanks to Garrett & Warren for use of these photos)