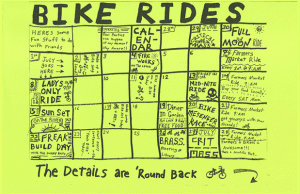 There are a ton of cool events coming up in May.
We thought we would post a list of them so you can be aware. Some of these are listed on our Google Calendar which you can subscribe to by searching for sjbikeparty@nullgmail.com in Gcal. or using one of the following
The events in chronological order are
Multi-Day / All month Events
If theres anything we missed, please post in the comments below and we can add it.