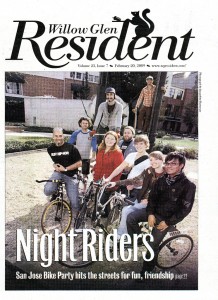 The Monthly Volunteer Mixer is Coming up this wed (9 days before our ride)
We will be discussing many things, including how you can make your mark on San Jose Bike Party, and how you can shape our movement.
This meeting will be at the
Campbell Library, 77 Harrison Avenue, near downtown Campbell.
Come at 6:30pm to meet and mingle with other volunteers. The main meeting starts at 7pm. We will need to be out of the room by 8:30pm.
Please note that the library room permits only "light refreshments" and no alcohol.
Facebook event here