When: Wed, Feb. 10th @ 6:45 to 8:30pm (come at 6:45 for some pizza, meeting starts at 7)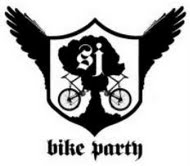 Where: Sophisto Society, 1177 W. San Carlos St, SJ (west of dt SJ, private lot w/ fence for easy bike locking)
What: Learn how everything happens and get involved!  We'll get some pizzas, bring a snack to share!
Tonight's agenda:
Fallen cyclists & Bike Advocacy w/ Carlos Babcock from the Bike Coalition!
Breakout groups to plan awesomeness:

Ladies' ride
February's route details

BIRD tips:  how to help on the ride!
Open forum:  community events, skill share, brainstorming, etc.