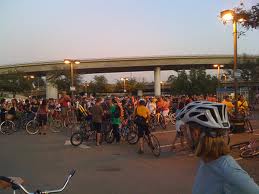 South SJ – "Last Call" for your test rides. We have the least amount of riders and volunteers coming from south SJ. We'd like to change that.  How?
Join a test ride this Saturday evening starting at the Chynoweth VTA Light Rail under Hwy 85 & 87.
SIGN UP at the Facebook link below. Mingle Forums topic, link coming soon.
SJBP Ride of the Living Dead Test Ride #4 & BIRDs training
START: West side of the VTA light rail tracks
PARKING: East side of the VTA light rail tracks