Archives by date
You are browsing the site archives by date.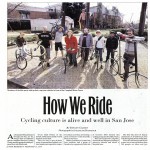 I  Bike Party! Following the "How We Ride" shows an proactive love of Bike Party. Having the San Jose Police shut down the (legal) 3rd regroup in the last party has never happened before and may have been a result of us not sharing the road and shooting off fireworks. What we all do reflects […]
350 smiles took to the street last night for the Ladies Ride.   In total, we rode 16.5 miles. The ride started across the street from San Jose Fire Station No. 1.  It was nice having an "open house" and it gave us a chance to interact with the Fire House before the ride started. […]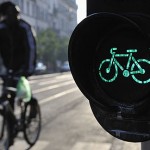 HOT AUGUST LIGHTS! Light up your bike &  share the road (ride to the right)!!! There will be a Theme Contest this month so Get your Ride Lighted up. Sofar the Following Vendors are donating Prizes: http://www.monkeylectric.com/ – they make a really cool POV Spokelight http://www.geomangear.com/ – These guys make the Brightest for your Dollar […]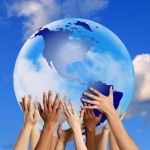 I want to own a piece of the ride! I want it to be fun and share the road! In this forum "I'll put down what I'm going to do this month to help improve the bike party experience… to TAKE it BACK!" -or- "I'm not sure but I'd like some ideas." Either way, we […]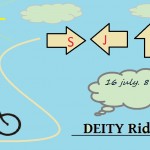 The Ride is Definitely on! Join us for our monthly ride.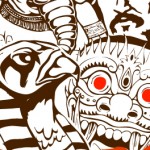 We have a great ride lined up for Friday.  Main ride post will be up soon.
Find out about this Special Ride. Are you a female biker? Do you love riding with San Jose Bike Party, or are you a newcomer to Bike Party? Want to meet other women cyclists and have a great time? Then come out and join us this summer for a Ladies Ride! Women and girls of […]
Ride on over to the Bike Party meeting happening Wednesday!