NEW route/start/finish! Update: Mad props to the 40-50 test riders. Huge Bike Party Thx to Lloyd, Jeff, Bob, Ed & others leading this test ride!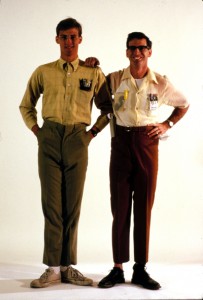 Parking: DT SJ Parking Map
PRE-RIDES: None at this time
MAIN RIDE: SJSU Campus Village start!
Folks –  we're having a "post party" after Bike Party on Feb 19th… so we're now starting outside SJSU's gleaming (almost) new Campus Village and ending next to the SJ Museum of Art.
Let's meet at 10:30am and shoot for a 10:45am departure.
FEB2010_TESTRIDE#2_SAT_JAN30TH (25.18 MI.)
Keeps some of the previous routing spirit…
Nerd focus switched to great schools!
Including Lynbrook HS, with 2 of the 40 nationwide Intel Science Talent Search 2010 finalists! One each from Harker & Palo Alto too! Way to go SJ!
If someone can create Turn by Turn Directions on googlemaps and post it here and facebook that would be great.
We're looking for more volunteers – so please step up and help in any way you can. From printing maps and attendee lists to getting fellow riders to become BIRDs. Or become a BIRD yourself! Get Involved!
New to Bike Party or curious? Test Rides are also a great place to start. If anyone gets a flat tire, you'll have 1-2 other riders stay with you… as the ride will go on and you'll easily catch up!